What's New


The CBTH 2021 Annual Sponsor Meeting was held virtually on Friday, October 8, 2021. Thanks to all who attended! Sponsors will receive their year-end deliverables and updated login credentials later this month.


CBTH researchers Bryan Moore, Kenneth Shipper, and Paul Mann presened at the American Association of Petroleum Geologists (AAPG) Caribbean Technical Symposium and E&P Summit on Recent Activity and Exploration Opportunities in Guyana, Suriname and Trinidad and Tobago. This event was hosted via Zoom on September 14-15, 2021. Click here for more information.


Dr. Paul Mann was recently interviewed by Jon Rotzien in the Basin Dynamics Bulletin. Click here to read part one of the interview, and click here to read part two.


Congratulations to CBTH PhD student Nahid Hasan, who presented his research on the Campeche Basin to BHP's Structure and Tectonics group in the U.S. and Australia. Thanks to everyone who participated!


CBTH students and researchers will be presenting at the IMAGE 2021 meeting on September 26 - October 1, 2021. For more information, including a list of CBTH presentations and abstracts, click here.






17 CBTH-affiliated publications will be appearing in the AAPG Memoir 123, which is scheduled to be released this fall. Click here for to view a full list of CBTH publications in this volume. A write-up of this volume is available in the September issue of Revista Maya de Geosciencas. Stay tuned for more details.


Congrats to CBTH PhD student Nahid Hasan, who received the 3rd Place Poster Gordon I. Atwater Award at GeoGulf 2020. Click here to read more.


Congratulations to CBTH graduate Eleine Vence (MS '08) and Paul Mann on receiving the 2020 award for Best Paper in Interpretation from the Society of Exploration Geophysicists! Click here to read more.


Eleine Vence (MS '08) and Paul Mann's award-winnning article on the Guajira margin is featured in this month's issue of Revista Maya de Geosciencas. Click here to read.


Congrats to all the newly elected members of the Houston Geological Society including former CBTH student Lucia Torrado (PhD, 2018) who was elected secretary.


Congrats to graduating CBTH students starting 2021 summer internships and jobs: Sean Romito, PhD (summer internship, ConocoPhillips), Ben Miller, MS (summer internship, BP), Mei Liu (Sinopec, Beijing), Hualing Zhang (CNOOC, Beijing), Maddie Bishop, MS (Arena Exploration), Matthew Storey, MS (Arena Exploraton).


Congratulations to the UH IBA Team, who placed 2nd in the Gulf Coast section of this year's AAPG Imperial Barrrel Award competition. Click here for more information.


We have completed and delivered the 2020 atlas and FTP deliverables for our Phase V, Year 3 sponsors. We thank you for your patience as we completed this release, and please contact us if you have any questions regarding the 2020 deliverable package.


Congratulations to CBTH students Md Nahidul Hasan, Hualing Zhang, and Jacob Miller, who received the 2nd, 3rd, and 4th place awards, respectively, at AAPG ACE 2020! Click here to read more.


The Geological Society of London Special Volume "The Basins, Orogens and Evolution of the Southern Gulf of Mexico and Northern Caribbean" is now available and features articles by CBTH students Jack Kenning, Sean Romito, and Travis Tillman, as well as CBTH staff Lei Sun and Paul Mann. Click here to purchase.


CBTH Principal Investigator Dr. Paul Mann was featured in Episode 3 of AAPG Explorer Live. Click here to view the video.


Dr. Paul Mann was interviewed for an article in the December 2020 issue of AAPG Explorer. Click here to read the article


Congratulations to Dr. Paul Mann and CBTH PhD grad Dr. Kyle Reuber, who received the award for Best Paper in Interpretation in 2019 from SEG. To view a video of the awards ceremony, click here.


Thanks to all sponsors and colleagues who attended our 2020 CBTH Sponsor Meeting virtually on September 25, 2020. To view this year's meeting schedule, click here.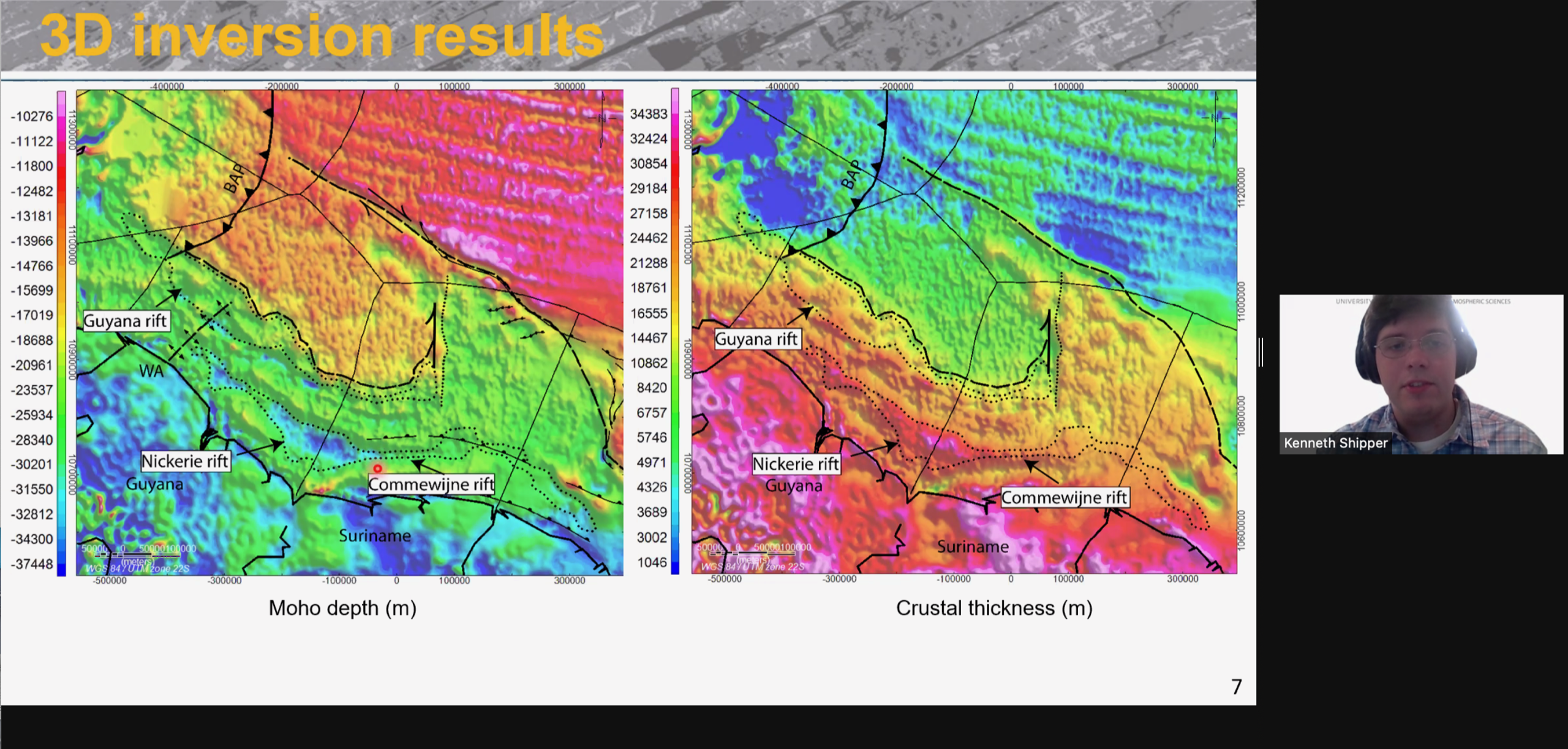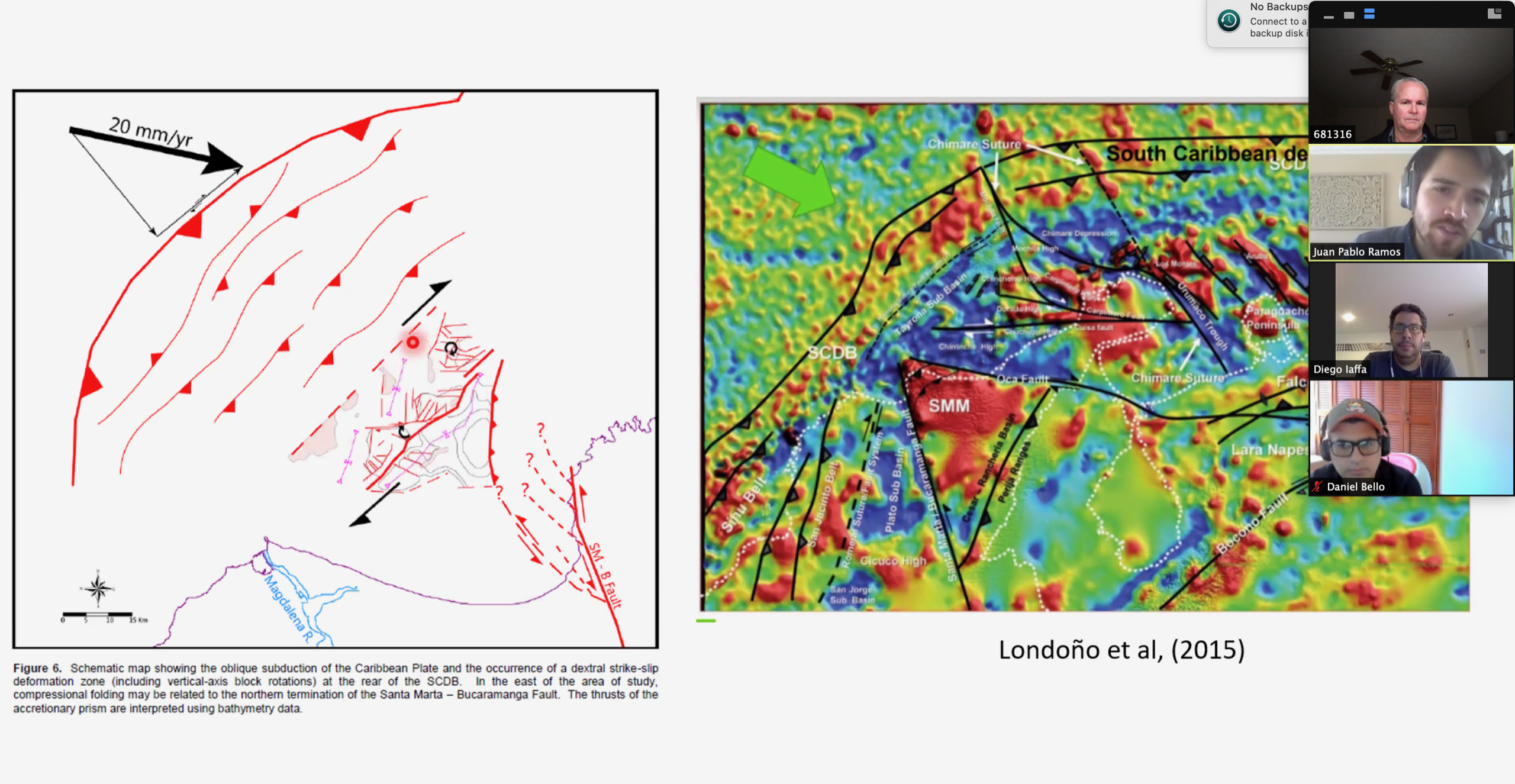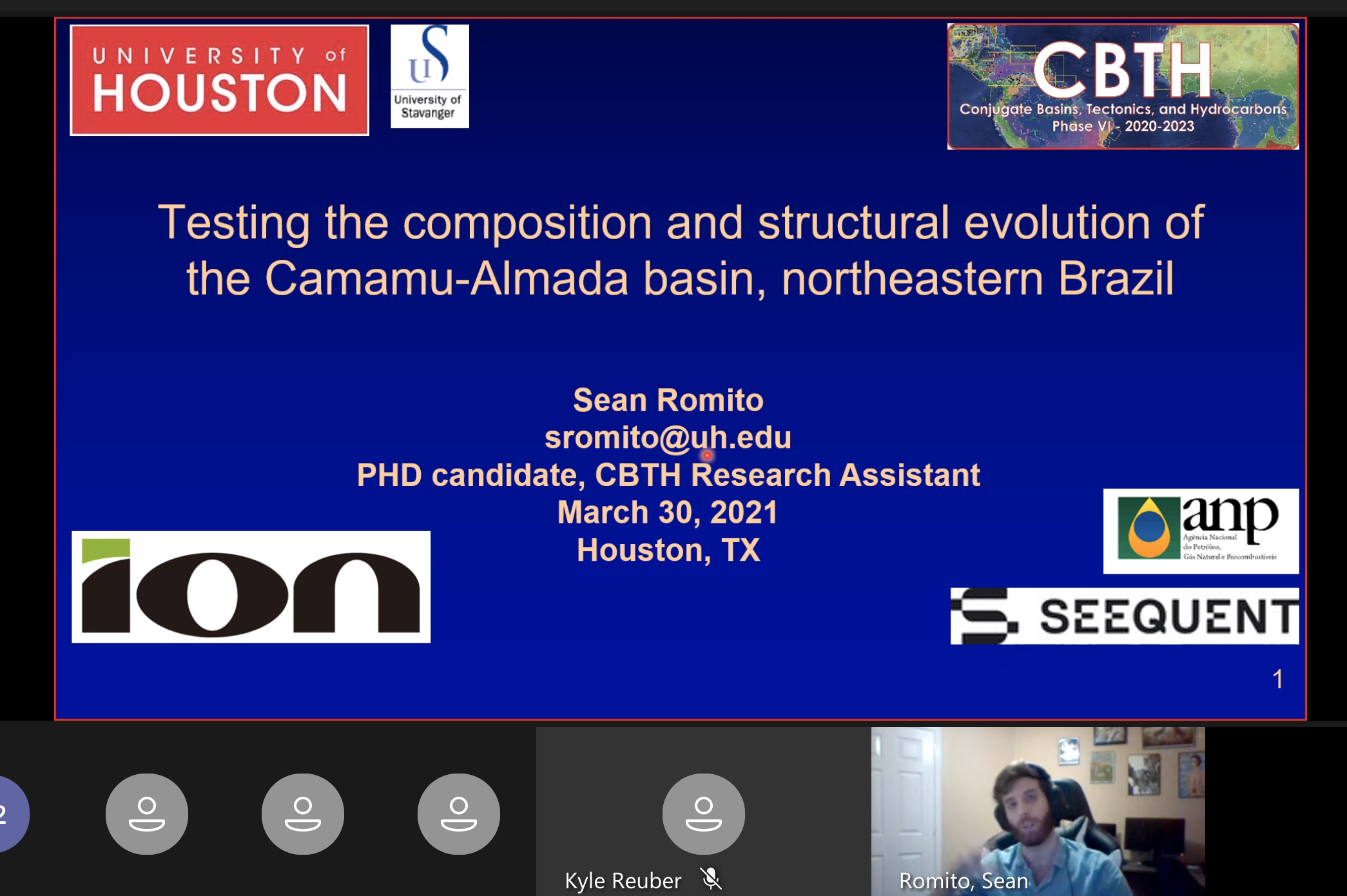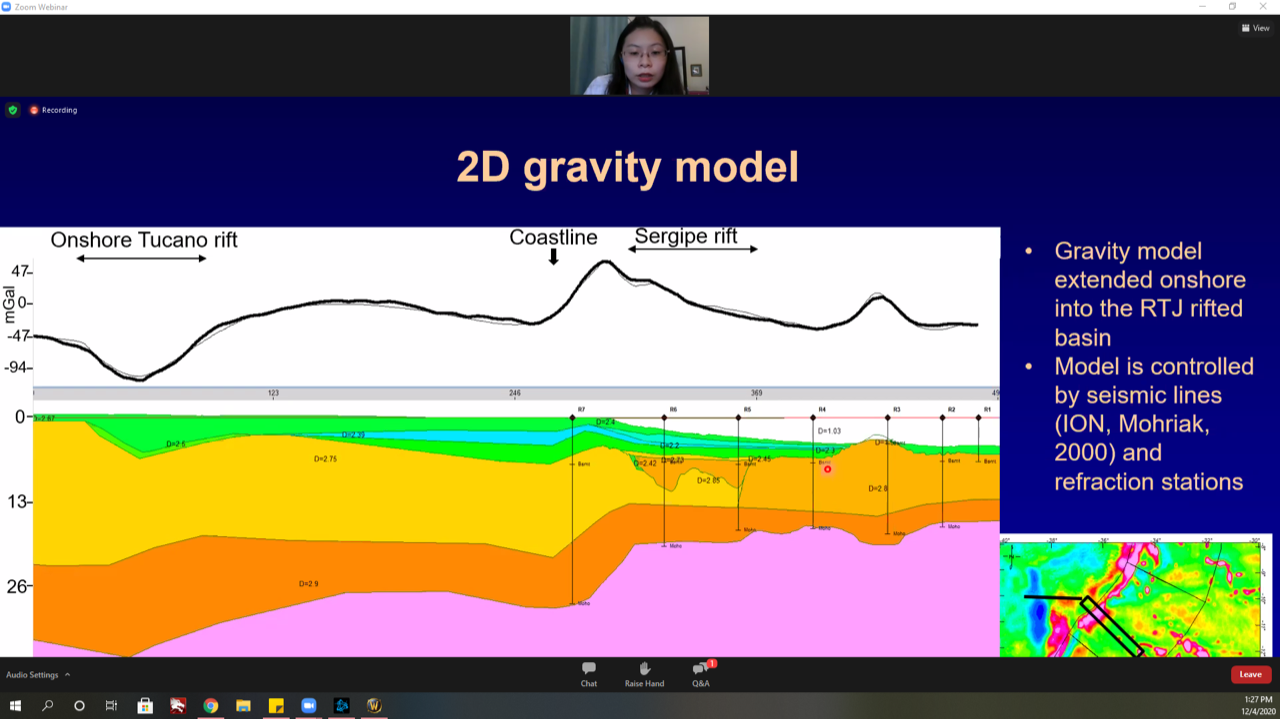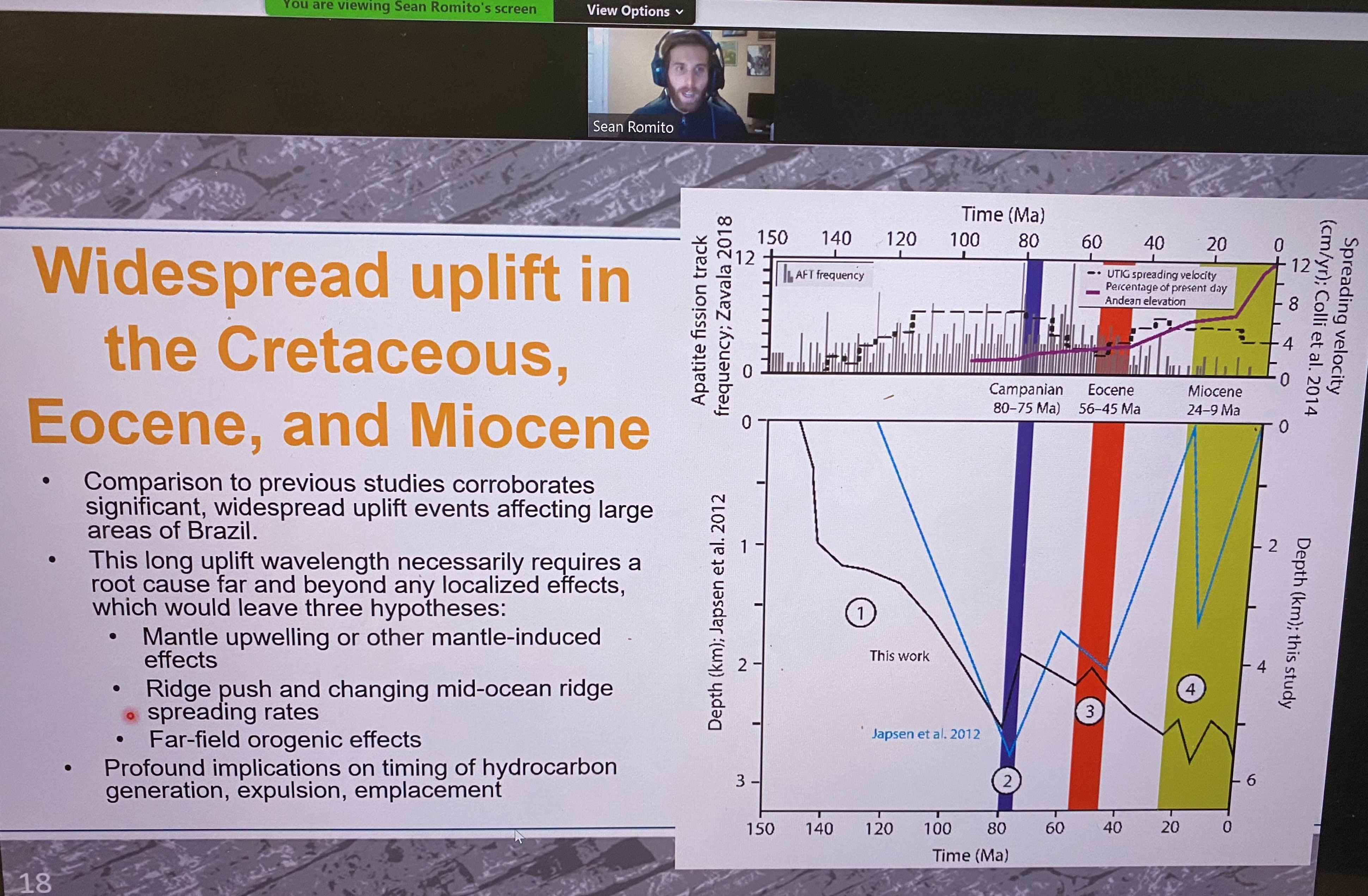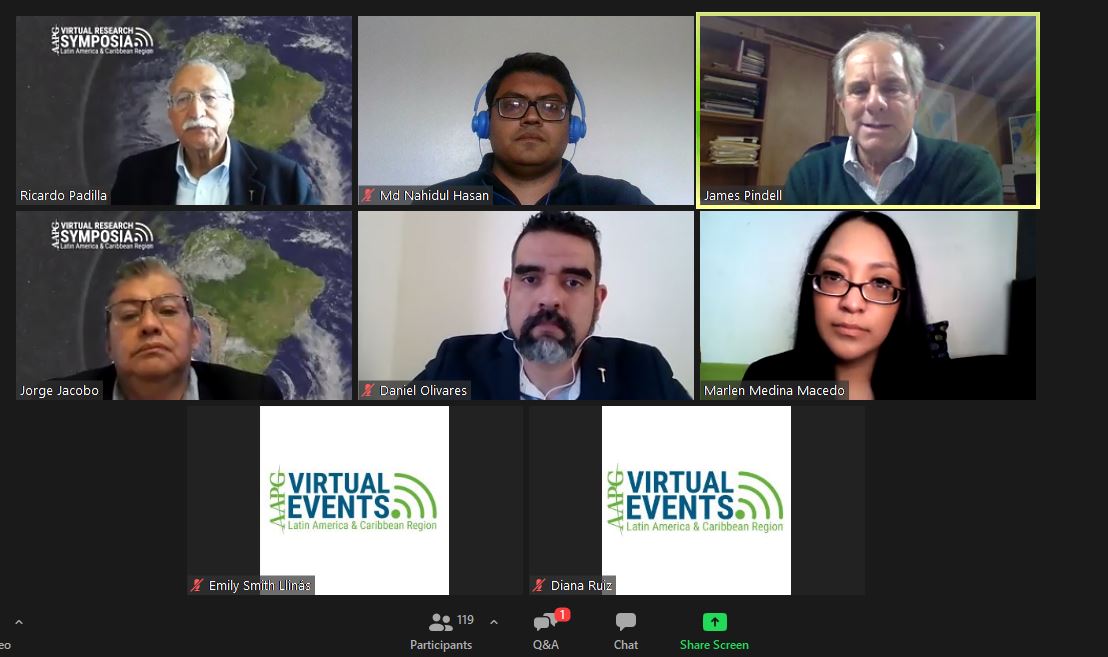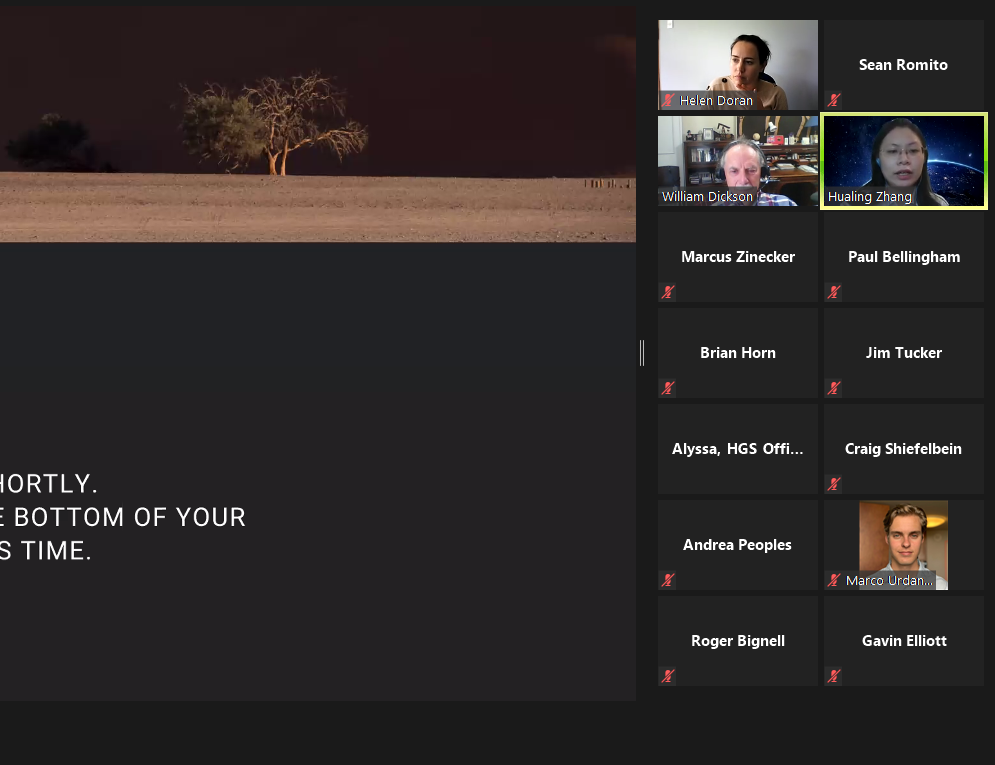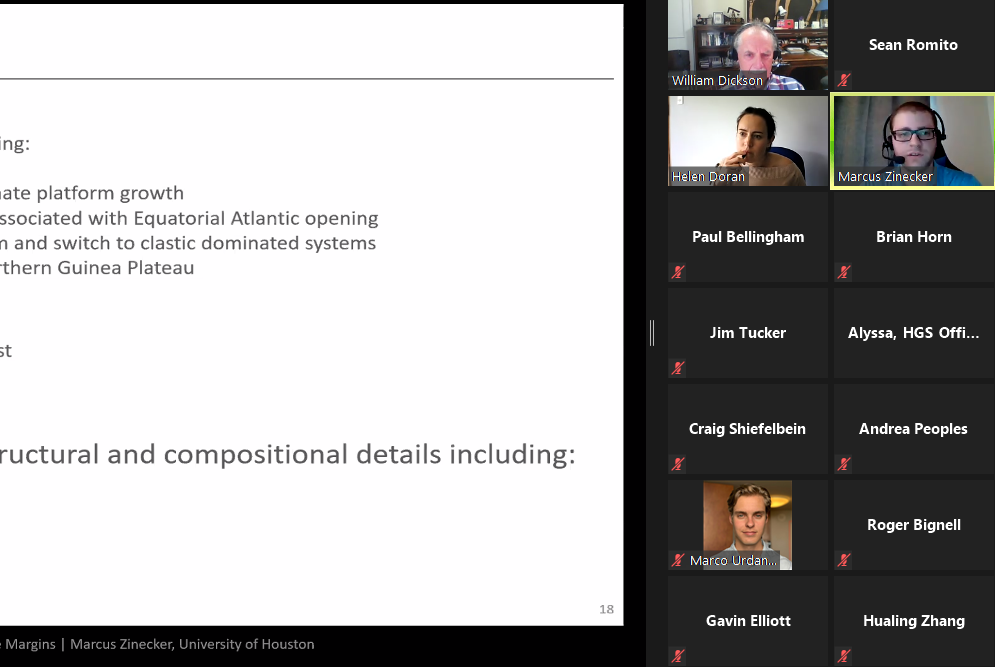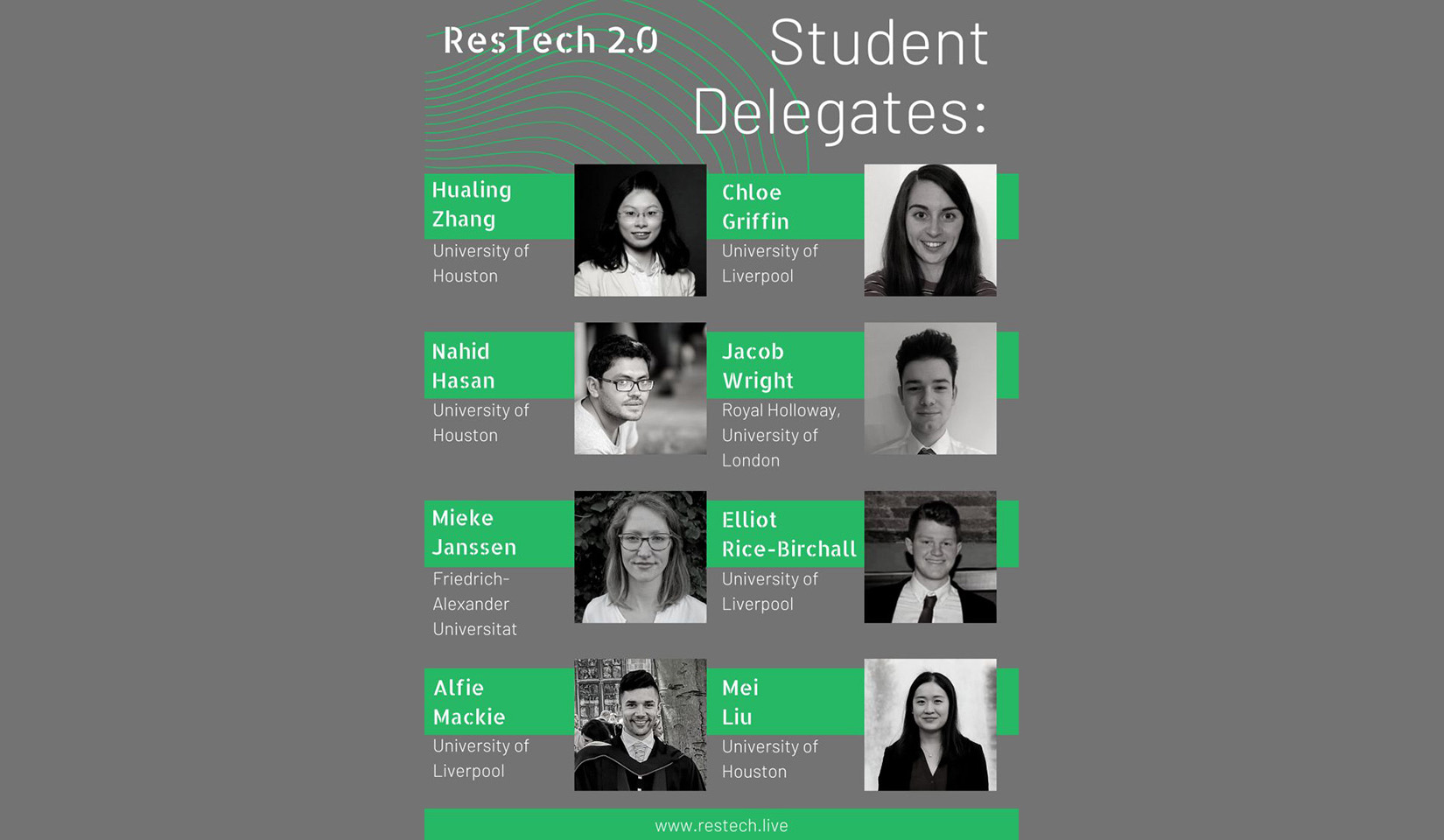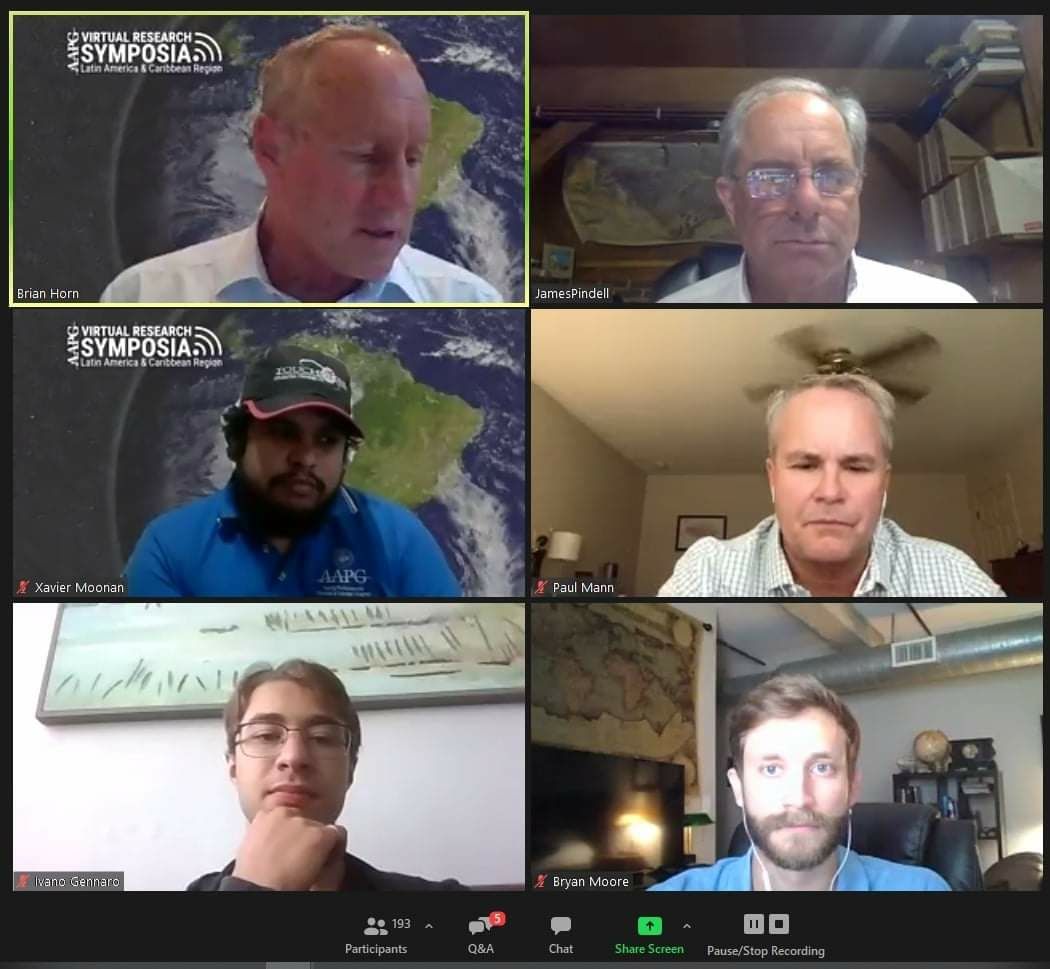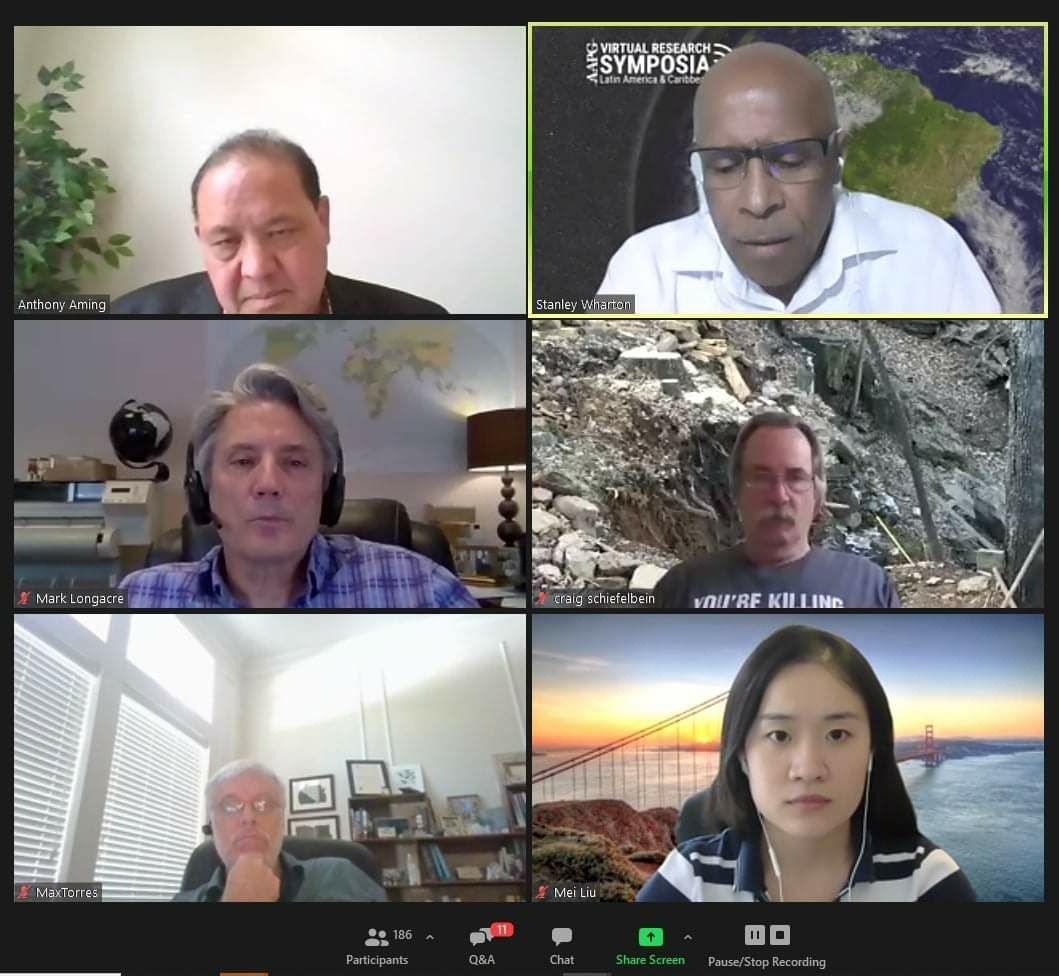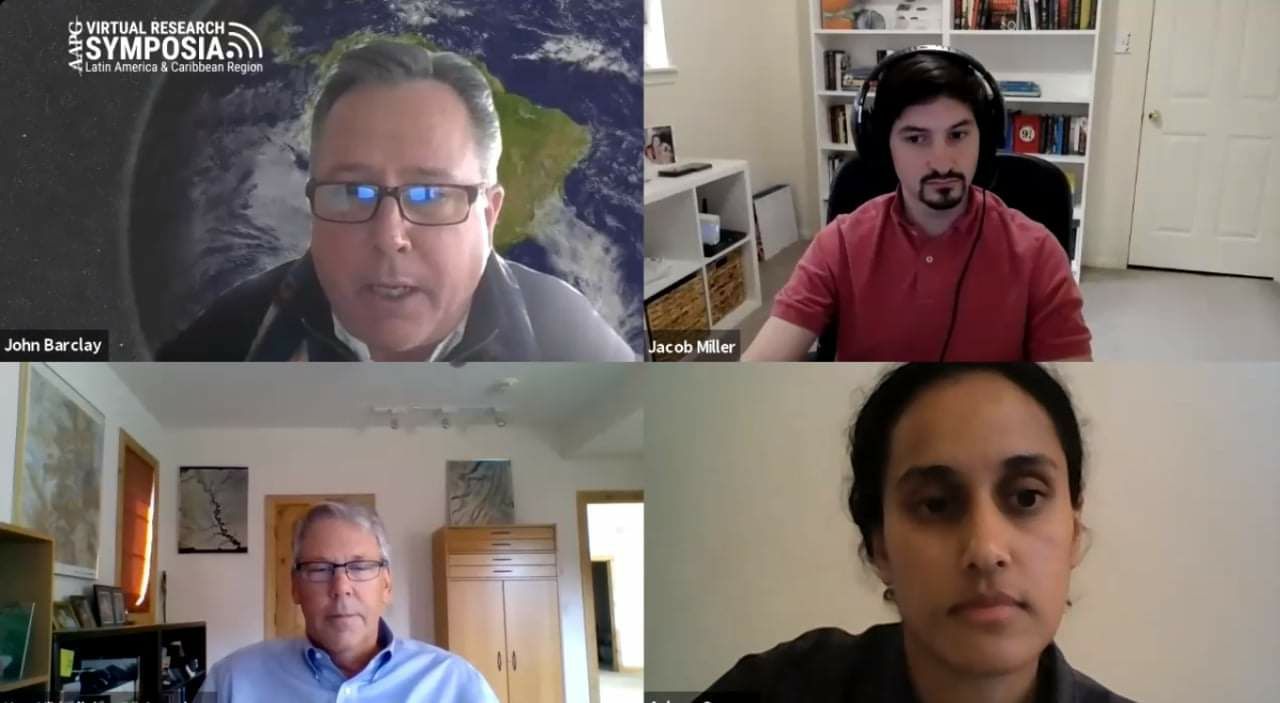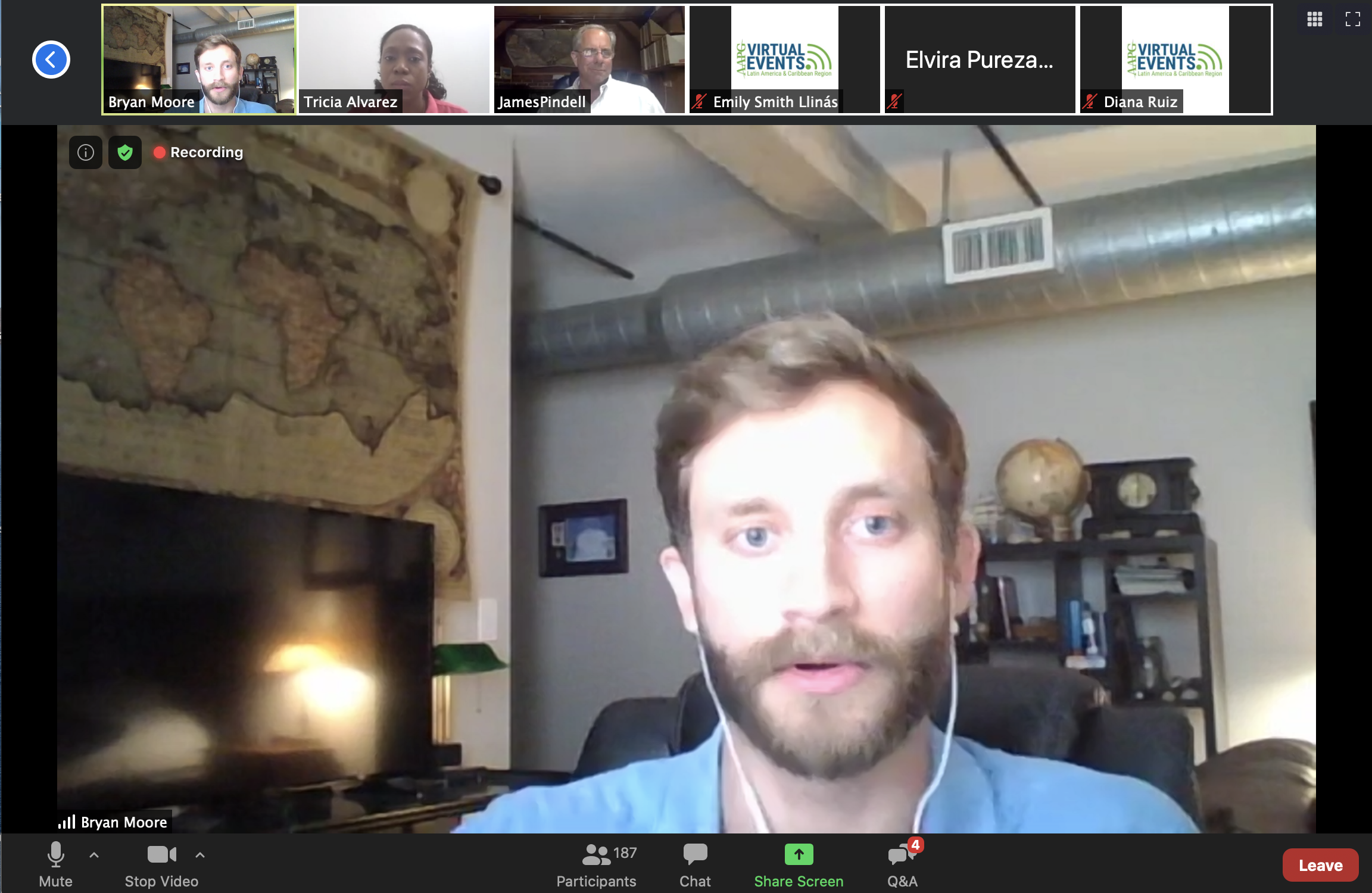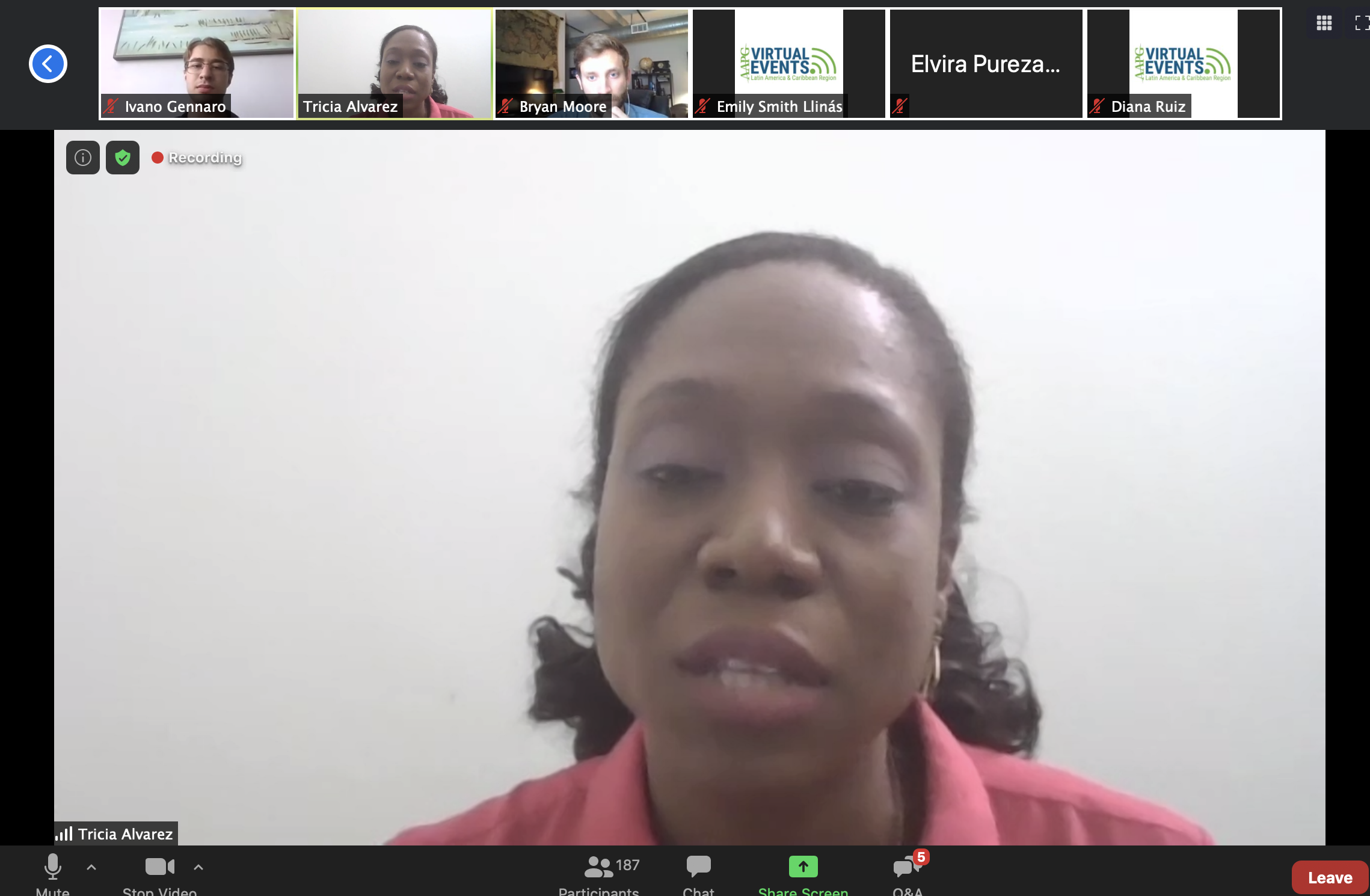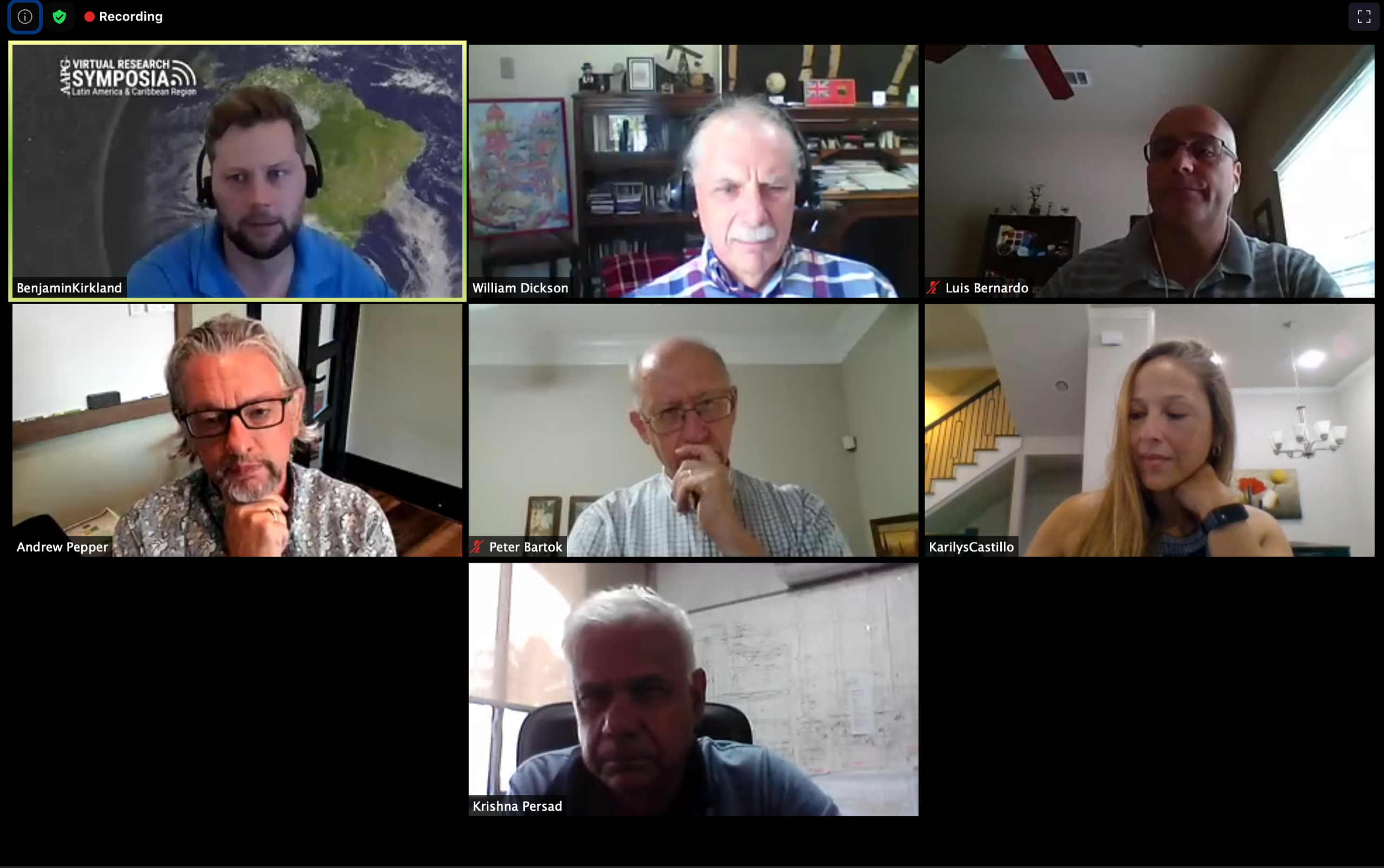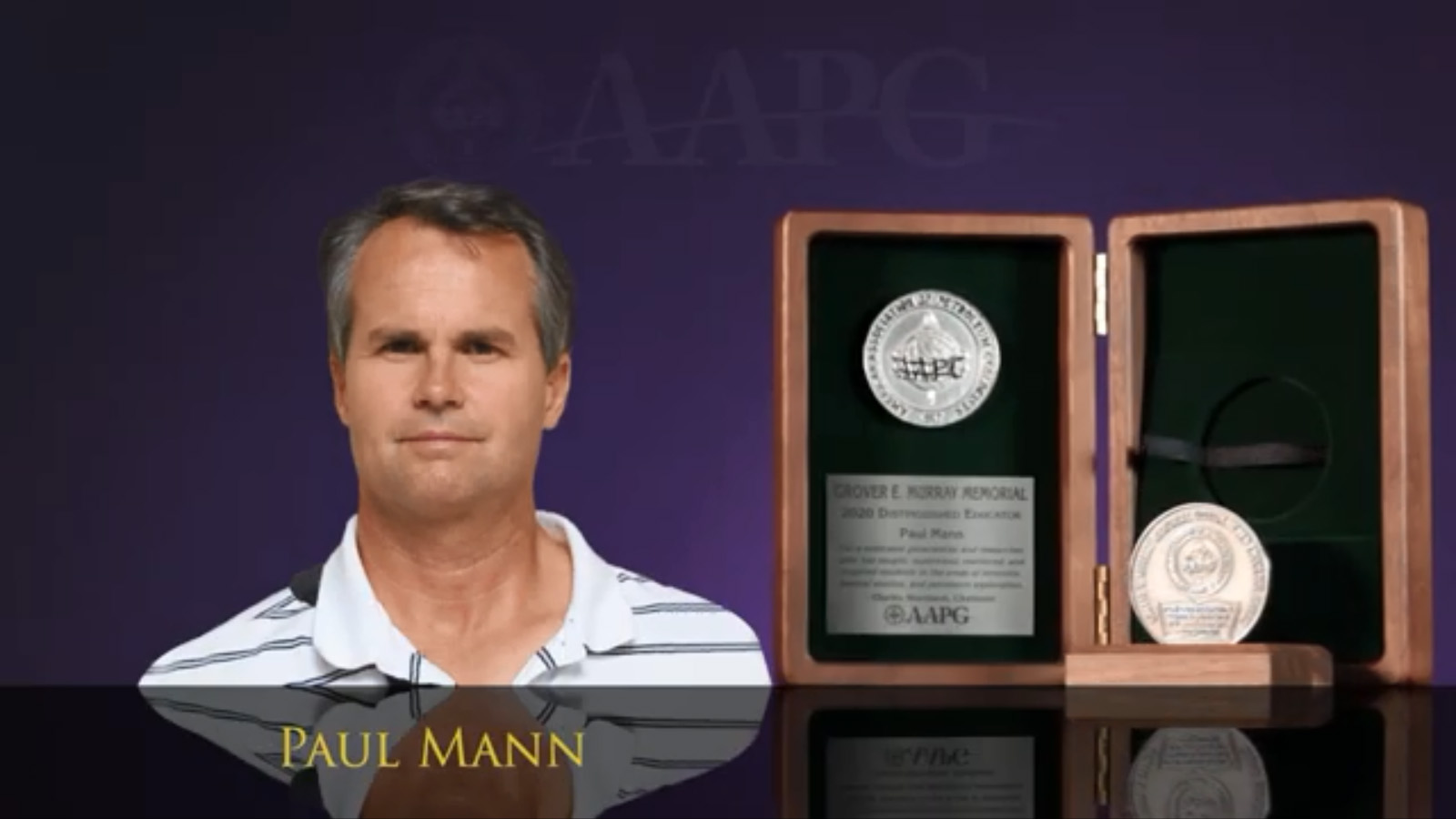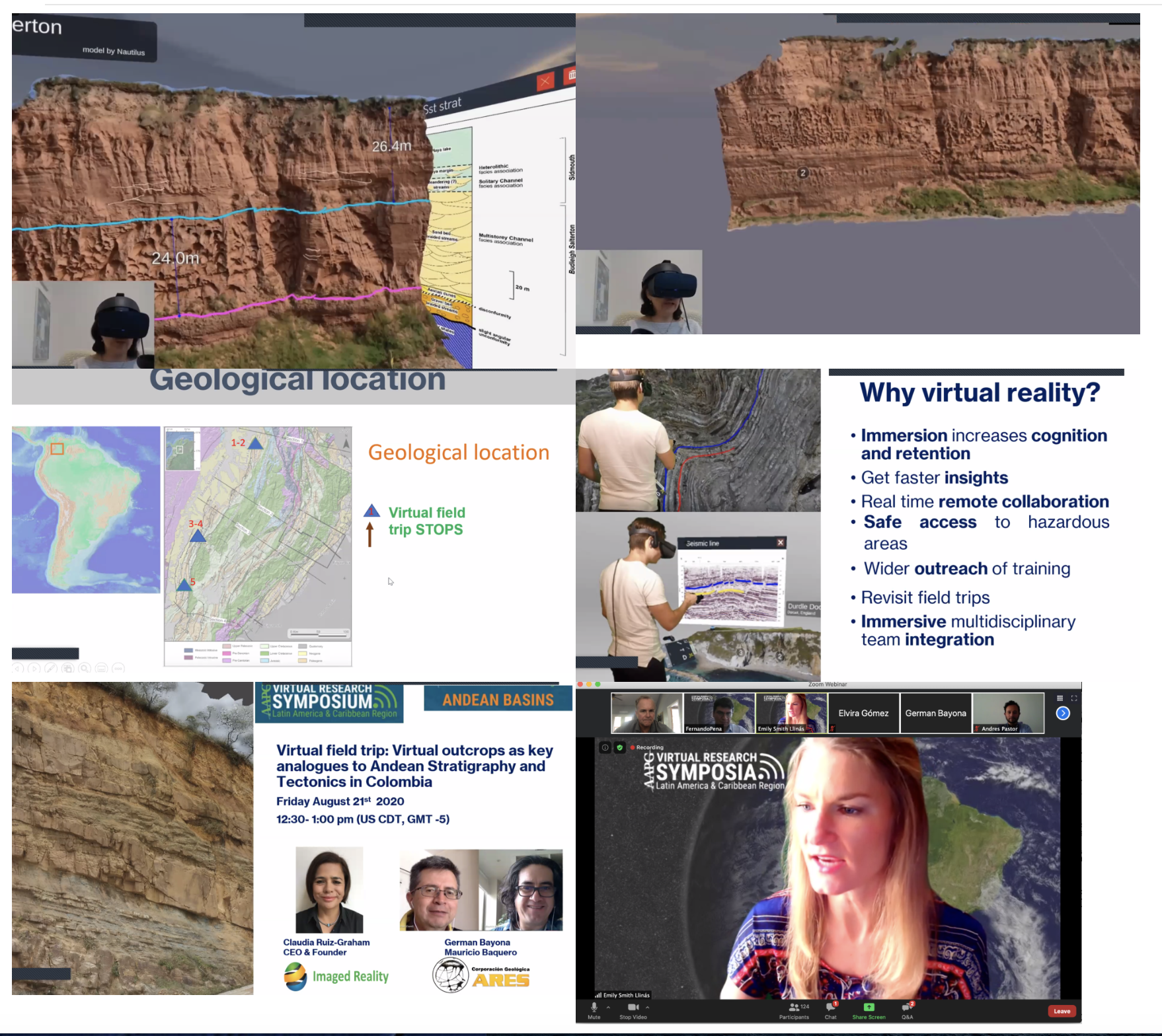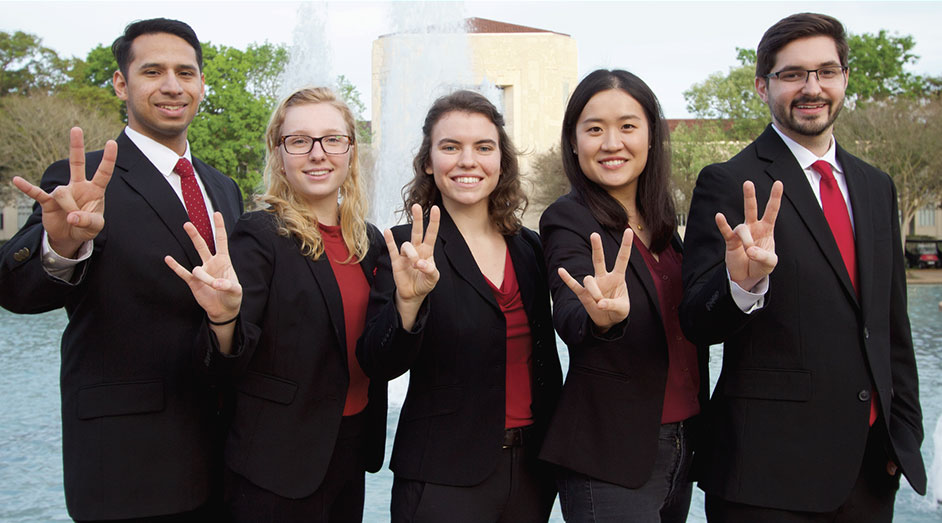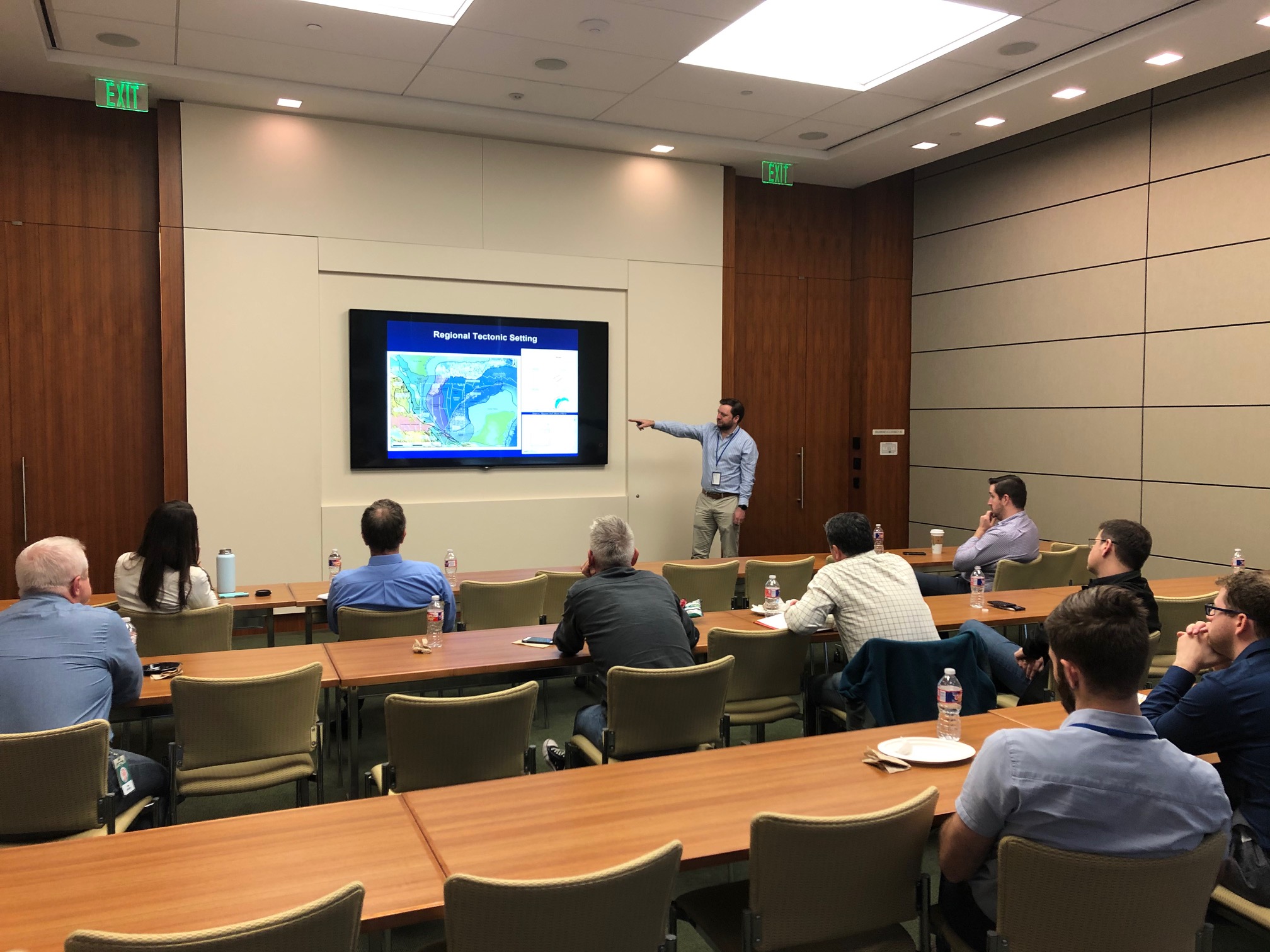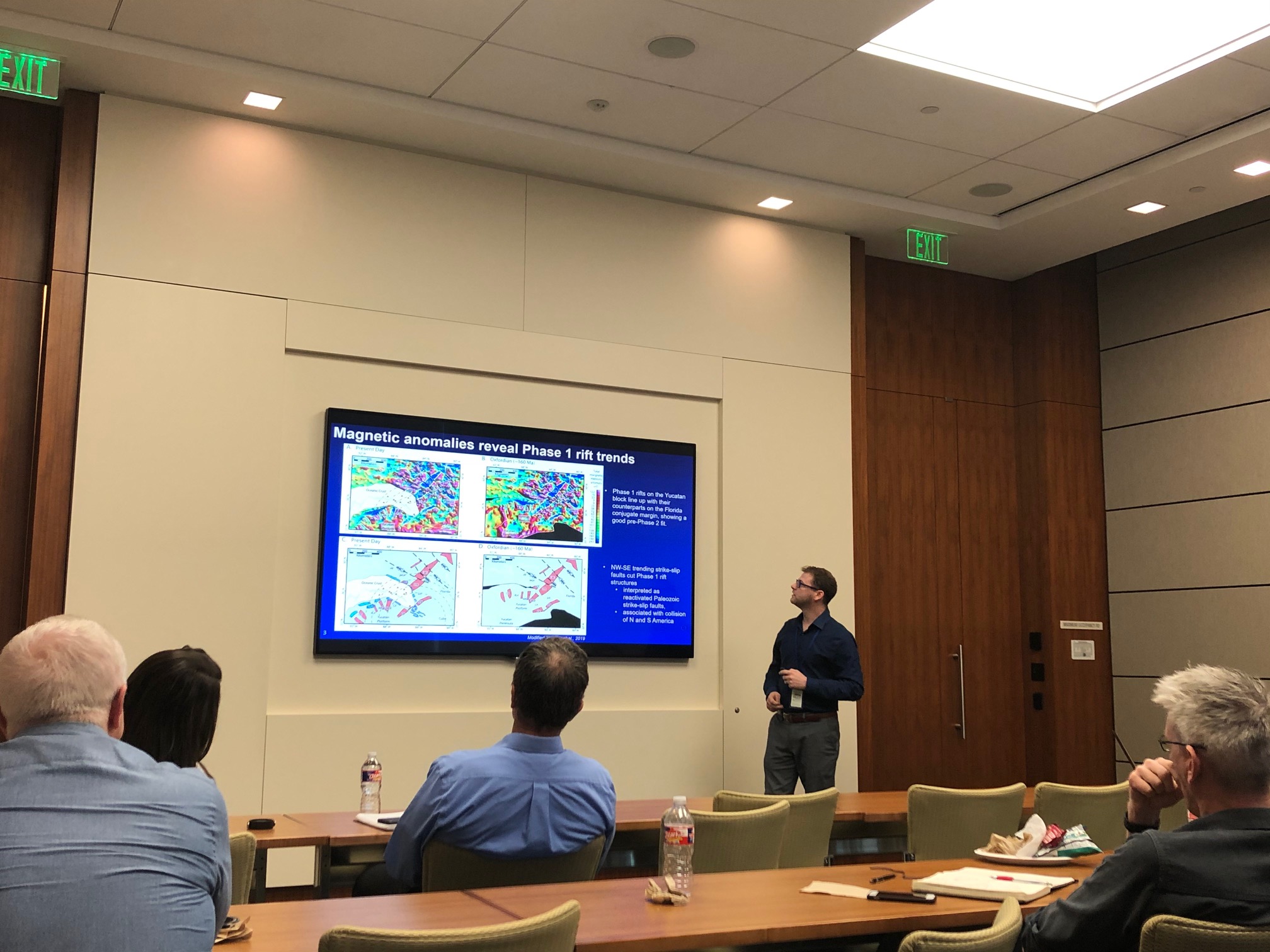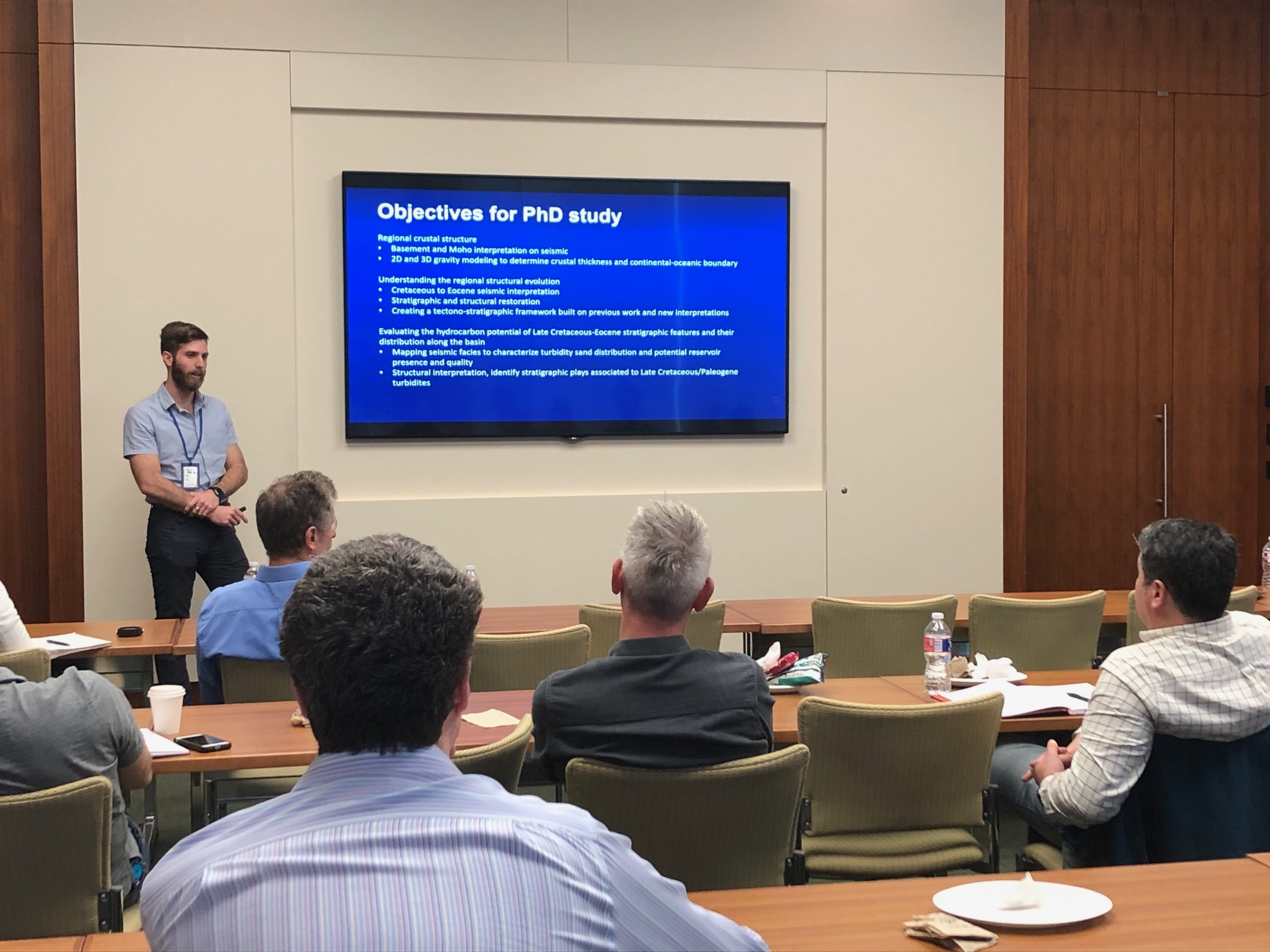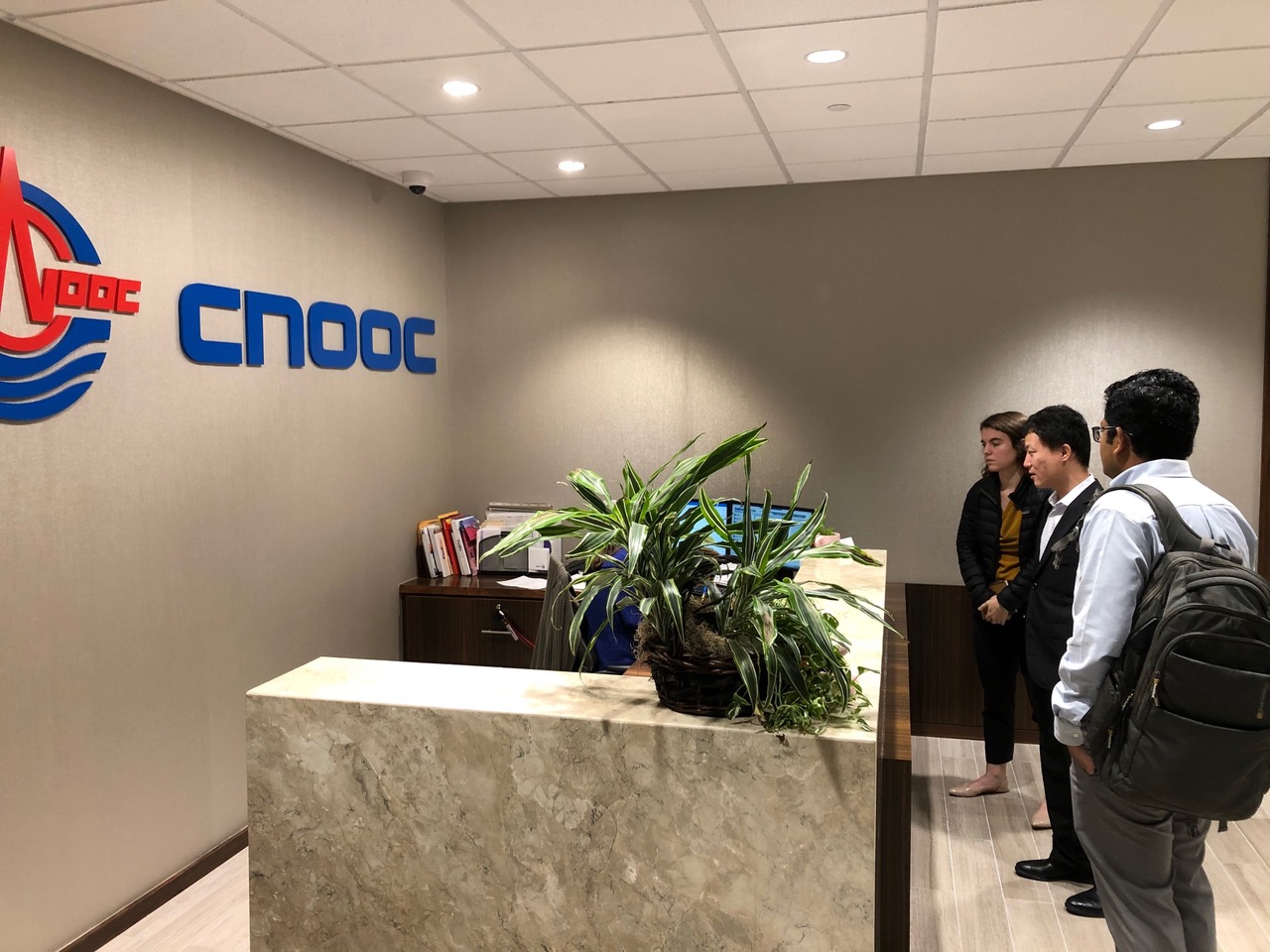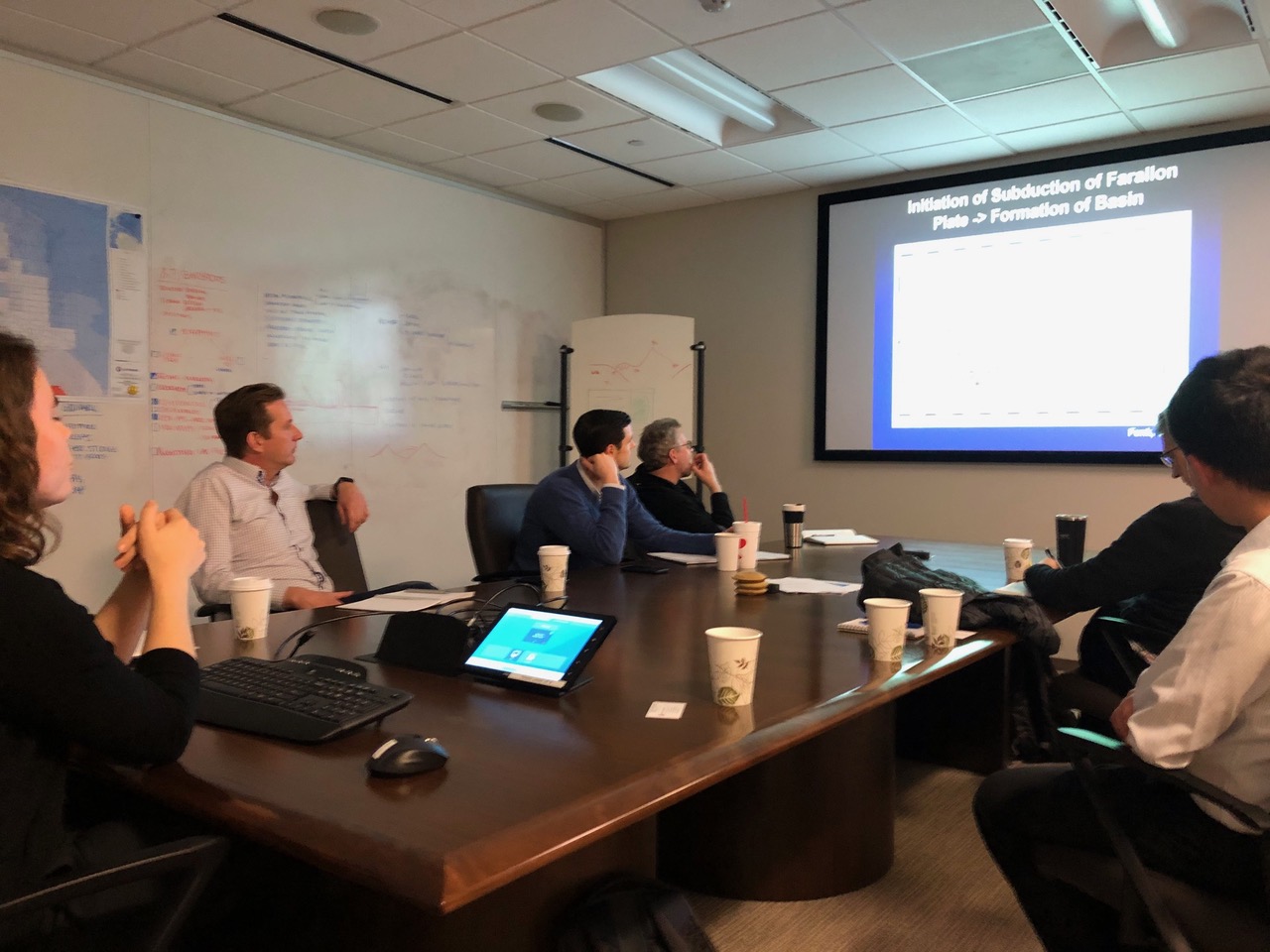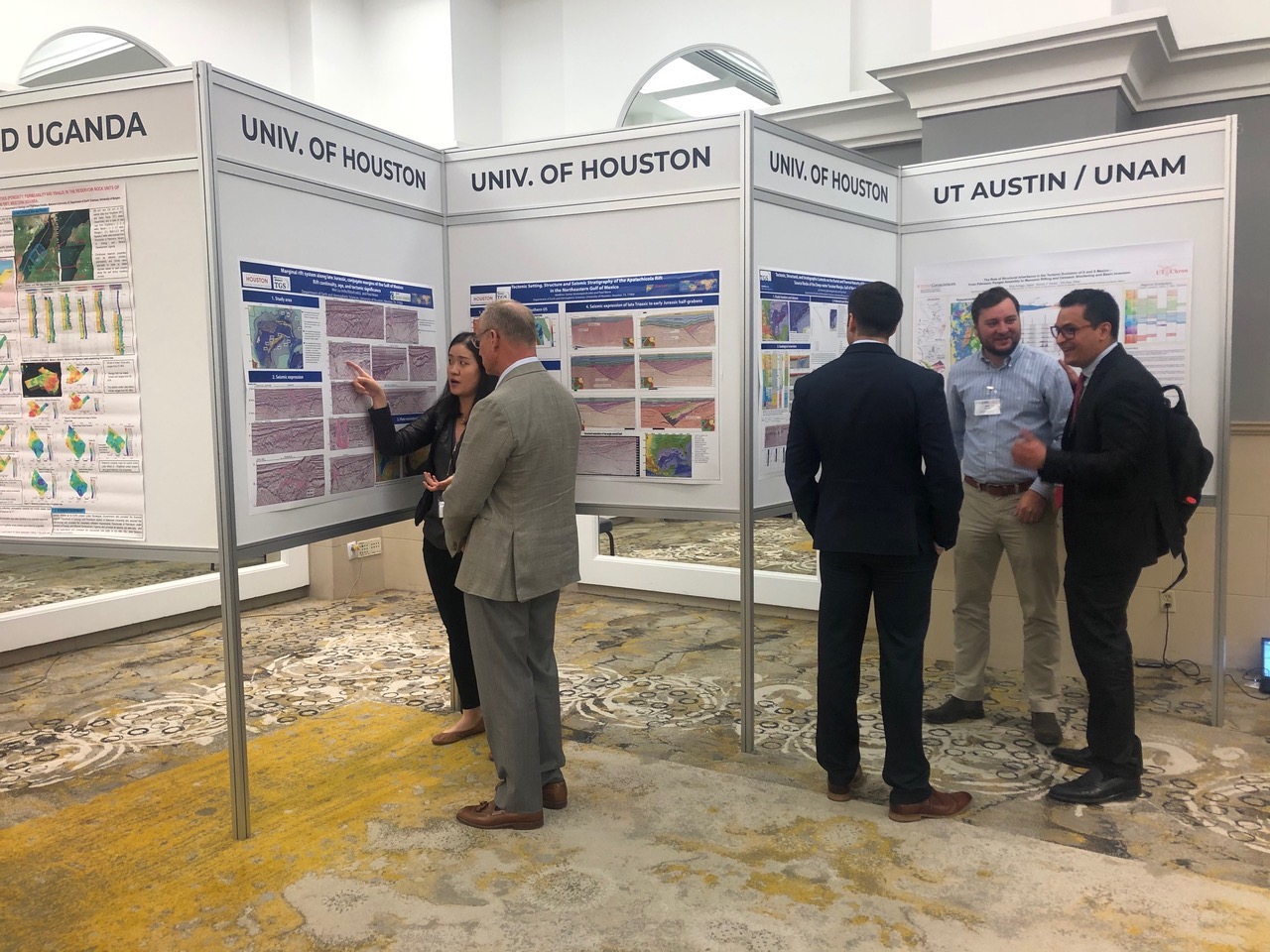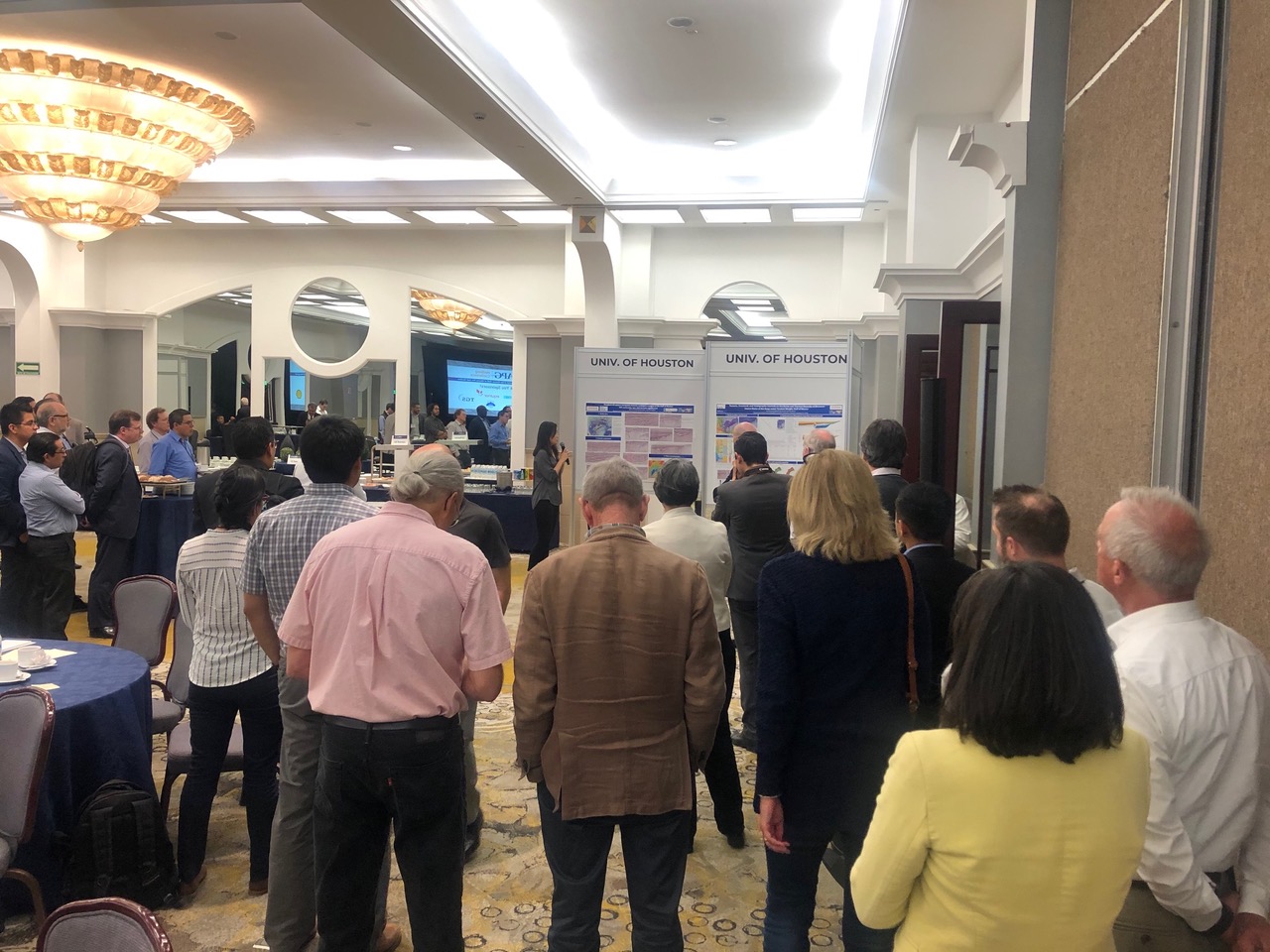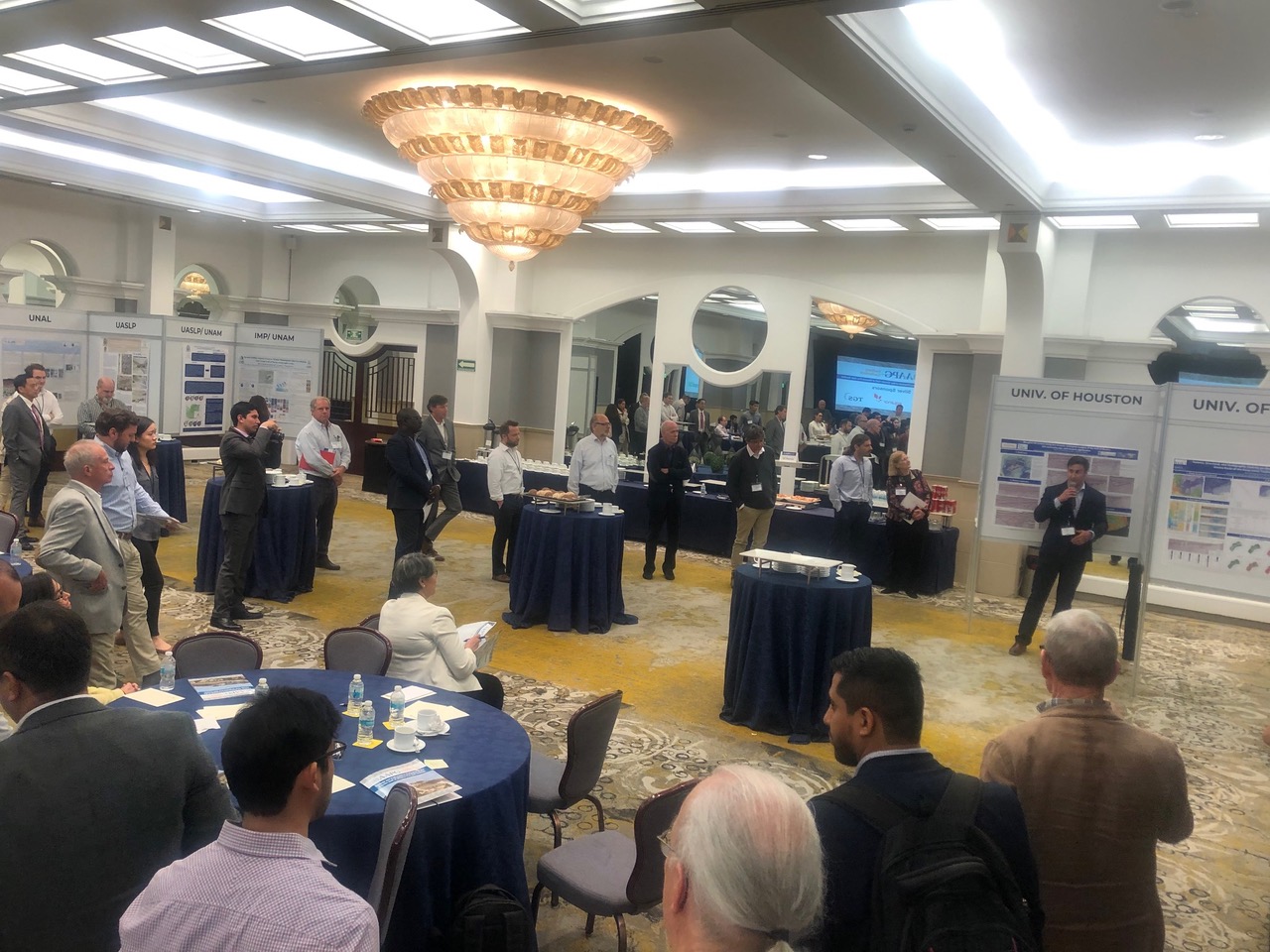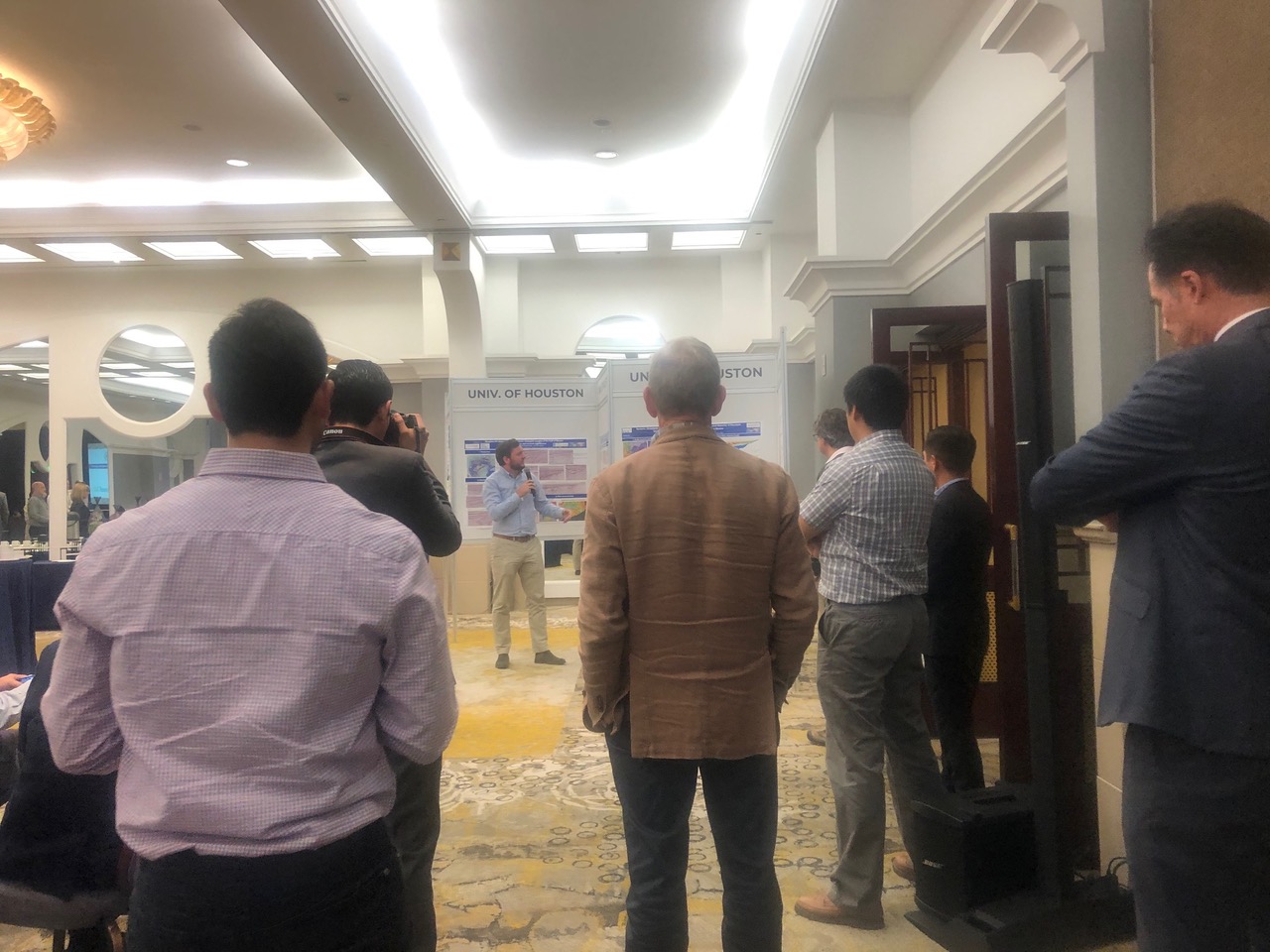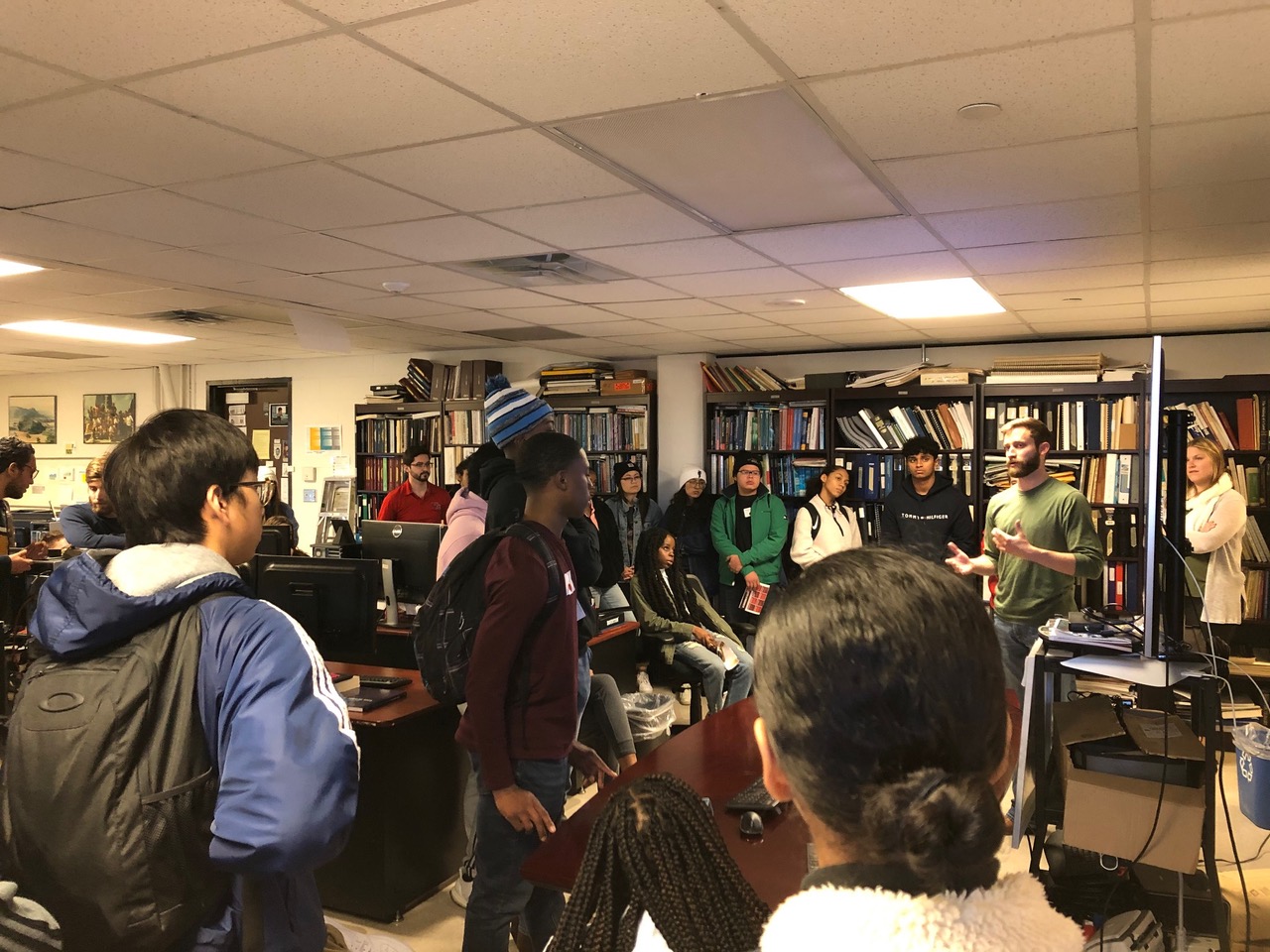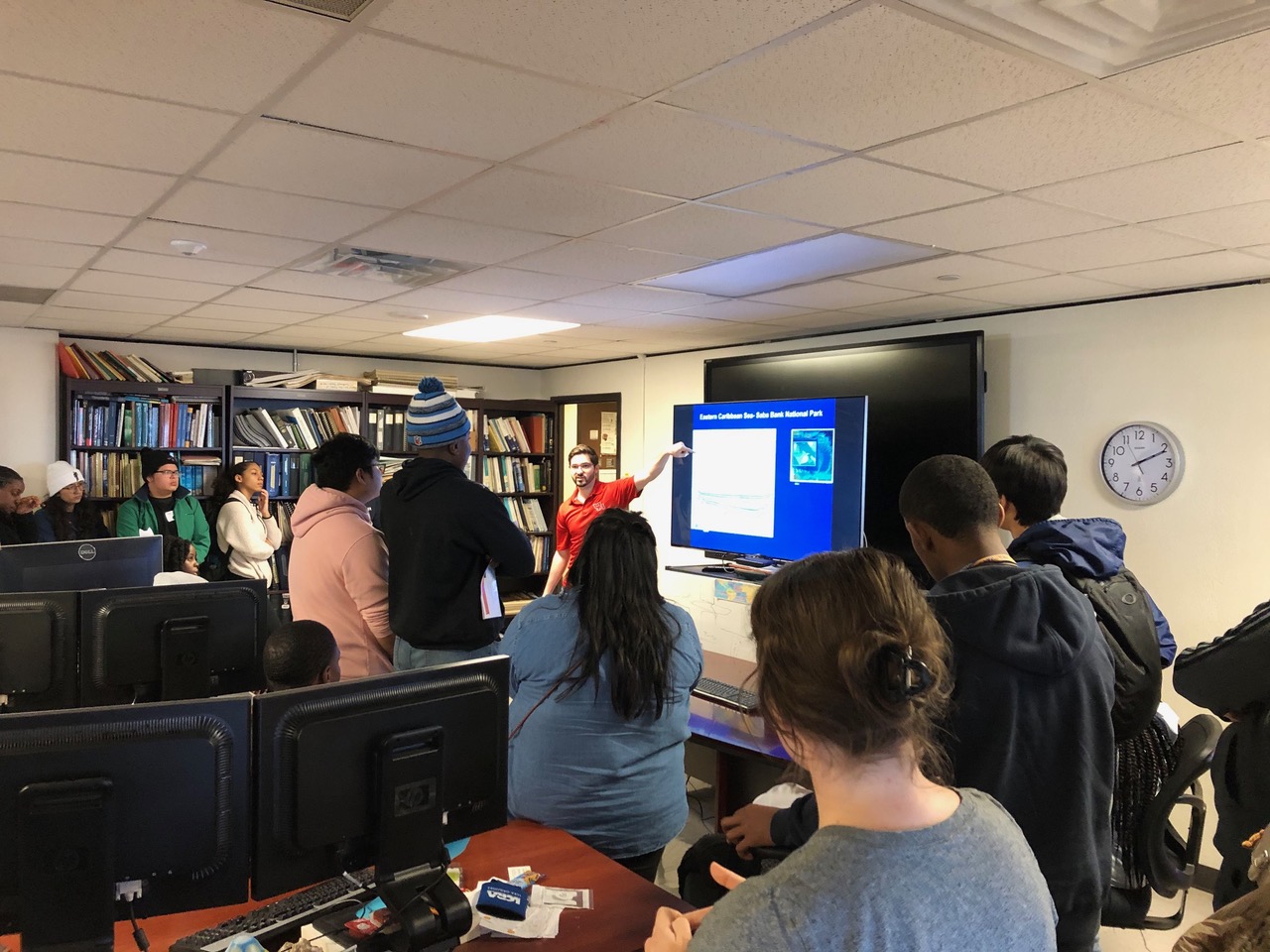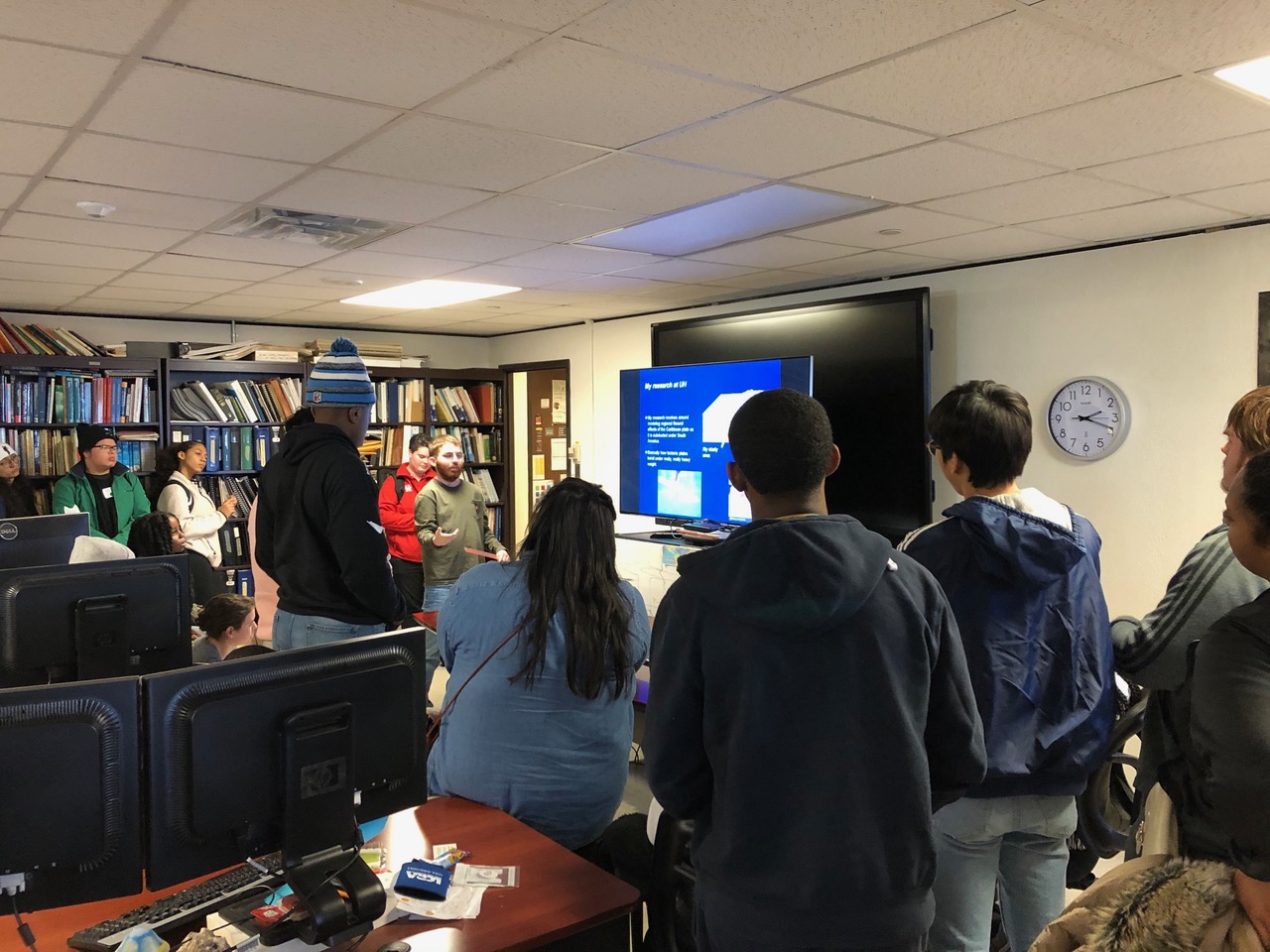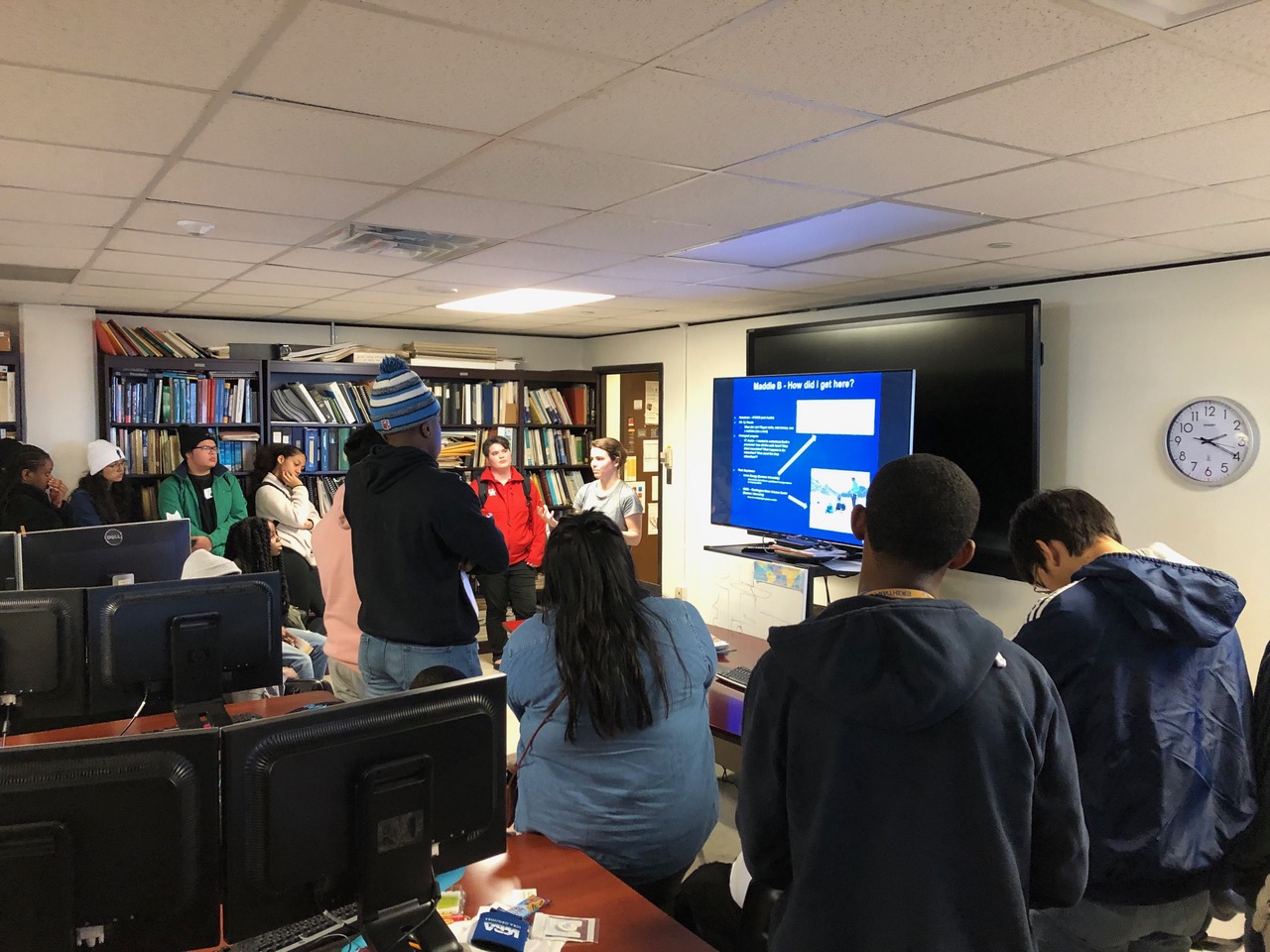 ---
CBTH Proposal and Product Information
Please feel free to browse a copy of our new Phase VI proposal (pdf), our project flyer(.pdf), and our Contributions List of CBTH publications, theses, and presentations.
The CBTH proposed study area for Phase VI is shown below. This area includes the oil-rich areas of the Mexican and US sectors of the Gulf of Mexico, the Caribbean, and northern South America, as well as the conjugate margins of Guyana, Suriname, Brazil, and west Africa.
The CBTH study area. Numbers correspond to Phase V, Year 3 student study areas: 1. Sharon Cornelius, Post-Doctoral Fellow: subsalt GOM 2. Lei Sun, Post-Doctoral Fellow: Hispaniola and Northeastern Caribbean 3. Jack Kenning, PhD, May 2020: structure, basin modeling, western MGOM and Mexican Ridges Fold Belt 4. Marcus Zinecker, PhD: northwest Africa 5. Nawaz Bugti, PhD: Port Isabel fold-thrust belt, northwestern Gulf of Mexico. 6. Mei Liu, PhD: GOM gravity inversion for crustal thickness; mapping of marginal rift system 7. Sean Romito, PhD: West Africa and South America conjugate margins 8. Hualing Zhang, PhD: Permian Basin 9. Md Nahidul Hasan, PhD: Campeche Salt province, GOM 10. Matthew Storey, MS: Apalachicola Rift, NE GOM 11. Jacob Miller, MS: SE Caribbean 12. Benjamin Miller, MS: Saba Bank, NE Caribbean Sea 13. Maddie Bishop, MS: Sandino Forearc Basin, Nicaragua and Costa Rica 14. Bryan Moore, MS/Post-Bacc: GOM and Atlantic conjugate margins 15. Sarah Meyer, Post-Bacc: Mapping of South Atlantic volcanic margins using gravity and magnetic data 16. Tarek Galhom, MS: offshore Morocco
---

Goals of the CBTH Project
The CBTH Project seeks to create a GIS-based digital and atlas synthesis of available seismic and well data to define the regional hydrocarbon potential of a vast region affected by the Mesozoic breakup of Pangea (shown in upper inset of map of the study area below). This project, which has been operating since September 1, 2005, includes: 1) known hydrocarbon basins of onshore and the lesser known offshore basins of the Caribbean and northern South America (Venezuela, Colombia, Trinidad, Suriname, Guyana, Northern Brazil); 2) the US and Mexico sectors of the Gulf of Mexico; 3) and the rifted-passive margins of the Central in eastern North America and western Europe, and the South Atlantic in South America and west Africa. Our main objectives are to compile all the available digital seismic and published data in a GIS database to provide an integrated geologic synthesis of tectonosequences, depositional systems, major structures, petroleum geology, paleogeographic maps, and quantitative plate reconstructions for a better understanding of the hydrocarbon systems in the region. Our largest concentration of data and current studies are in the Caribbean and the Gulf of Mexico but we have several recently completed and ongoing projects in Brazil and west Africa.
---
Articles on CBTH Research